Beers of Yesteryear
Beers of Yesteryear
Local breweries collaborate to brew ancient "gruit" style beers — without hops — for an internationally celebrated event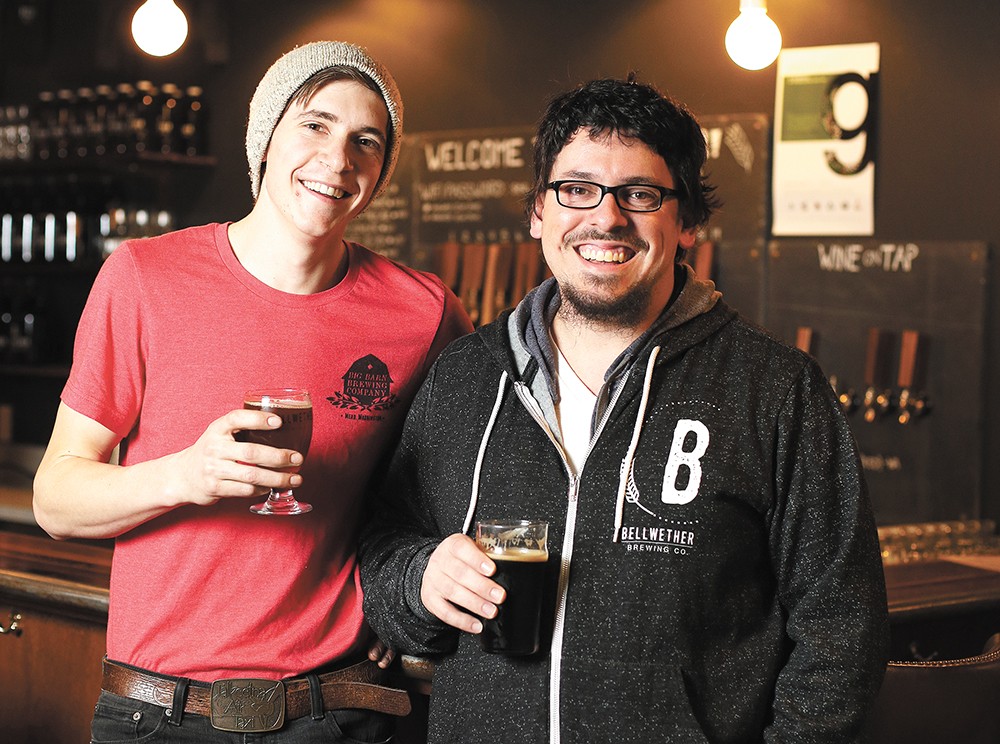 It's hard to say exactly what beers brewed hundreds of years ago would have tasted like to our discerning, modern palates, but we do know with certainty that most of these old-timey ales were missing one very familiar ingredient: hops.
Instead, ancient European gruitbiers (pronounced "groot-beer") were flavored and bittered with naturally occurring herbs: yarrow, bog myrtle, rosemary, juniper, heather, mugwort and other plants. The name "gruit" comes from the German word for herb, grut. Historically, gruit ales widely fell out of favor in the 1500s following the passing of Germany's purity law, the Reinheitsgebot, which stated that beer could only be made from water, barley and hops. Yet, thanks of a growing event now in its fifth year — International Gruit Day is observed annually on February 1 — gruit-style beers are being reintroduced by craft breweries across the U.S.
In Spokane, the city's first ever Gruit Day celebration is being organized by Bellwether Brewing Co., with participation from brewers at Young Buck, Republic, Iron Goat, Big Barn and Whistle Punk breweries. Local beer lovers can sample hop-free beers from each of the participating breweries, as well as a collaborative ale named "We are Gruit" (it's indeed a reference to Marvel's Guardians of the Galaxy) created by brewers with Bellwether, Whistle Punk, Republic and Young Buck. The amber ale released that day is flavored with a mix of wormwood, lemon verbena, yarrow, lemongrass, smoked chili flake, rosemary, heather, horehound and spruce tips.

This story received third place in the 2018 Association of Alternative Newsmedia (AAN) Awards in the category of Food Writing, circulation of 40,000 and over.