Earthly Delights
Earthly Delights
A new local business brings indoor gardening and the terrarium trend to Spokane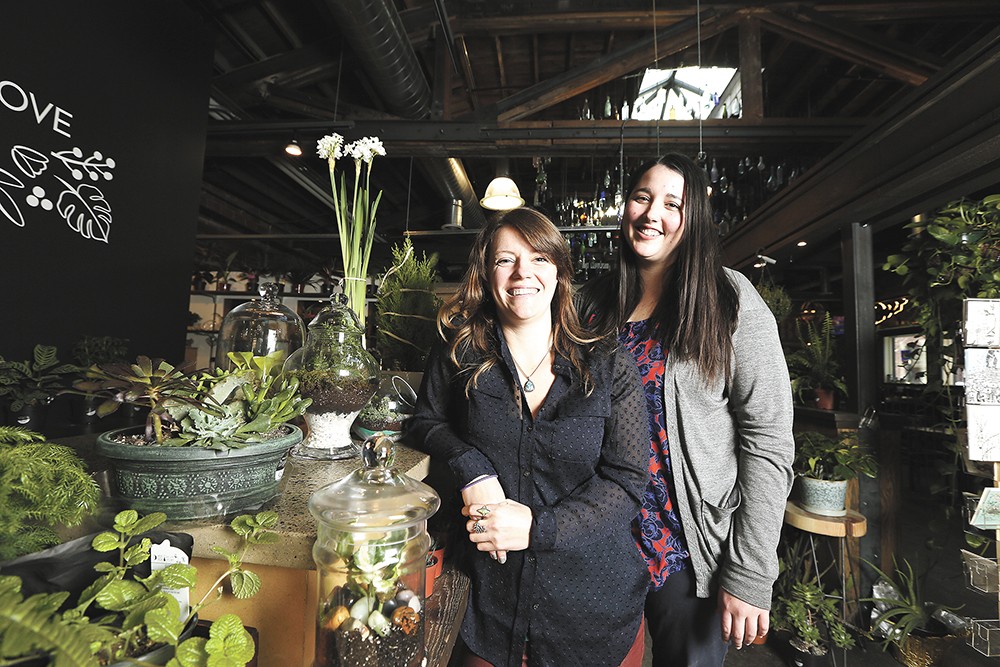 Joining the ranks of other old-fashioned ideals being revitalized through the current "what's old is new again" zeitgeist, terrariums and other miniature indoor gardens have re-emerged from their Victorian origins as a hip home décor trend and creative hobby.
The miniature gardens contained in glass or ceramic vessels not only offer an outlet for budding green thumbs who have little space or time, but also feed our hunger for personalized, creative expression in the spaces we occupy.
An added benefit: Indoor garden plants can help purify the air, and of course the living greenery is peaceful and pretty to look at. If only we could shrink ourselves small enough to escape into these tiny, botanical oases that populate the desks and windowsills of our built environments.
While any casual web or Pinterest search turns up endless terrarium-building inspiration — from plant species that pair well inside any of the trendy, geometric-shaped containers, to how to care for the fairly low-maintenance habitats — a new local business specializing in indoor gardening and botanical arrangements has all the resources to help anyone get started.
Parrish & Grove opened in downtown Spokane's Saranac Commons last November, offering customizable mini-gardens at its build-your-own terrarium station, along with a variety of locally grown exotic house plants, fresh flowers and other botanical-themed gift items.
Situated in the middle of the open-market space it shares with a brewery, bakery, café and Mediterranean restaurant, Parrish & Grove easily markets itself to passersby with lush displays of cascading greenery. Before opening, the vacant spot (formerly home to Sun People Dry Goods Co.) had long caught the eye of Parrish & Grove owners Amanda Parrish and Chelsea Updegrove, both of whom also work full-time at the local nonprofit Lands Council located next door in the Community Building.