When Women Dream
When Women Dream
How Spokane's Celeste Shaw became a guest editor for Where Women Cook magazine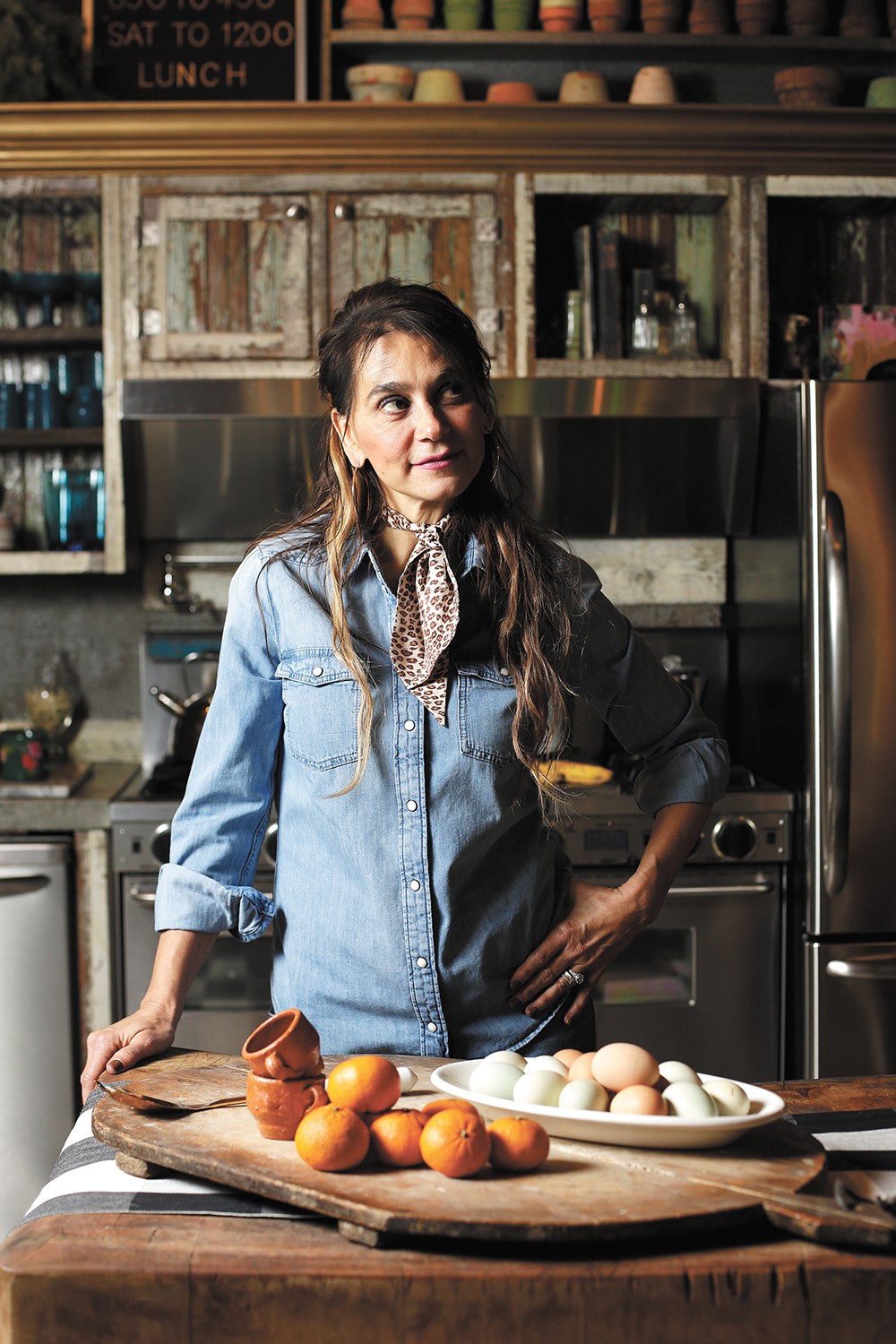 Celeste Shaw has been thinking about the holidays since April.
As the guest editor-in-chief of Where Women Cook's first ever holiday issue, a nationally distributed glossy magazine on stands through December, Shaw was busy contacting sources, coordinating photography and overseeing content that went to press well ahead of the winter season. This all took place in addition to her roles as owner of the west Spokane restaurant and bakery Chaps Coffee Co. and the boutique Lucky Vintage & Pretty Things. Shaw also works part time as a nurse and is co-owner of Paper and Cup cafe in Kendall Yards.
Though the holiday rush is now here, Shaw isn't feeling overtaxed from thinking so much already about festive winter meals, home decorating and gathering with loved ones. Quite the opposite, actually. She's excited and invigorated, and humbly soaking up the magazine's success; it's been selling out at stores across the U.S., including Costco and Barnes & Noble, since the beginning of November.
"I've had it in my mind for so long to do something around the holidays," Shaw reflects from the cozy attic office above Chaps' dining room on a chilly Friday during an unusually busy lunch rush.
"The exciting part of it for me, to do the holidays even early in the spring, is when I talked to the women I had asked to be featured, they also had holiday in their heads. They all shared that golden thread of love for the holiday," she continues.
Where Women Cook was created in 2010 by publisher Jo Packham, who also owns three sister publications: Where Women Create, Where Women Work and What Women Create. The cooking-focused edition is published quarterly and follows a format similar to the others, with a focus on beautiful photography and storytelling. Features are written in first person by the female artisans, entrepreneurs, chefs, farmers, homemakers, artists and other creatives featured within its pages.

"I want you to feel like you're sitting at the kitchen table and actually speaking to them and not that the whole magazine was written by an editor," Packham explains.