Bakeware Boss
Bakeware Boss
How a Spokane company made its professional baking supplies known around the world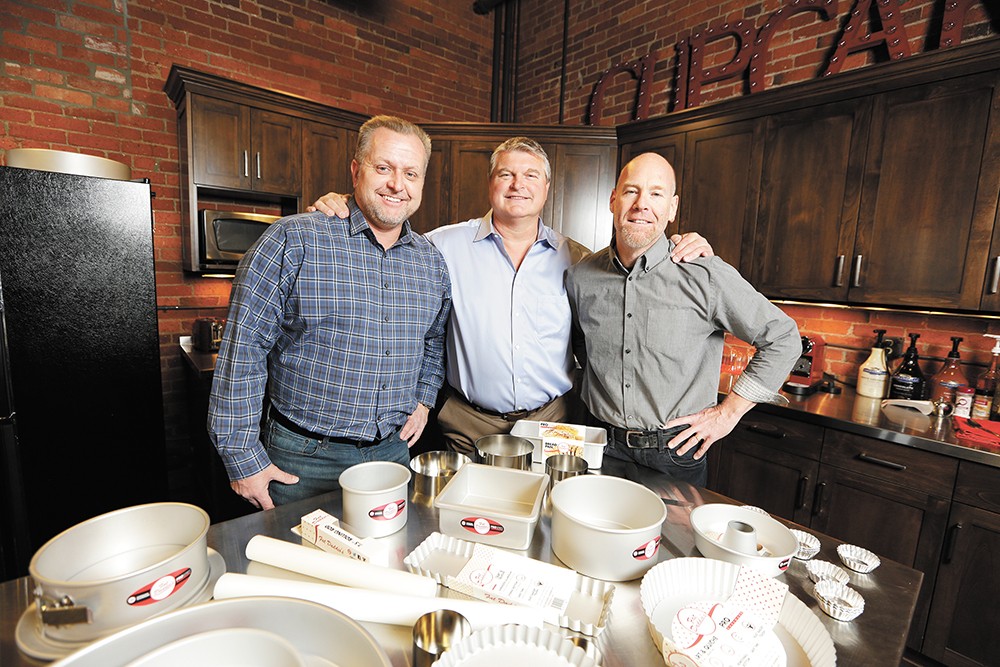 Fat Daddio's cake pans are used in bakeries and kitchens around the world.
The Spokane-based company supplies celebrity bakers like television cake wizards Buddy Valastro (Cake Boss) and Duff Goldman (Ace of Cakes). Fat Daddio's pans also line shelves and oven racks at many local bake shops: Sweet Frostings, Celebrations Bakery, MiFlavour, Boots Bakery, Twenty-Seventh Heaven and Just American Desserts.
Competitors on baking shows (Nailed It and Sugar Rush on Netflix) and students at culinary schools around the U.S. use its products while mastering the art of pastries and confections.
Countless home bakers use Fat Daddio's bakeware, too, to whip up birthday cakes, cupcakes, loaves of bread, batches of cookies and more.
Founded in Spokane in 2006, Fat Daddio's has since made a name for itself in the world of sweet treats as a maker of sturdy, reliable, professional-grade bakeware and cake decorating supplies.
When the company launched, however, cable television-famous bakers and cake-decorating shows weren't trending like they are today, says Fat Daddio's co-founder and Vice President Greg Skipper.
"It was all about cooking. The reality was that cooking was sexy and trendy," Skipper recalls. "But funny things happened. Baking became celebrity-driven and became the thing to do. When we started up, our customer base was shifting quickly. Commercial bakers were still there, but there was this growing interest in your average homemaker or aspiring artist to have the same tools and equipment that commercial guys had."