Lights, Camera, Dinner!
Lights, Camera, Dinner!
Movie & Dinner, the Inland Northwest's first dine-in movie theater, debuts in Airway Heights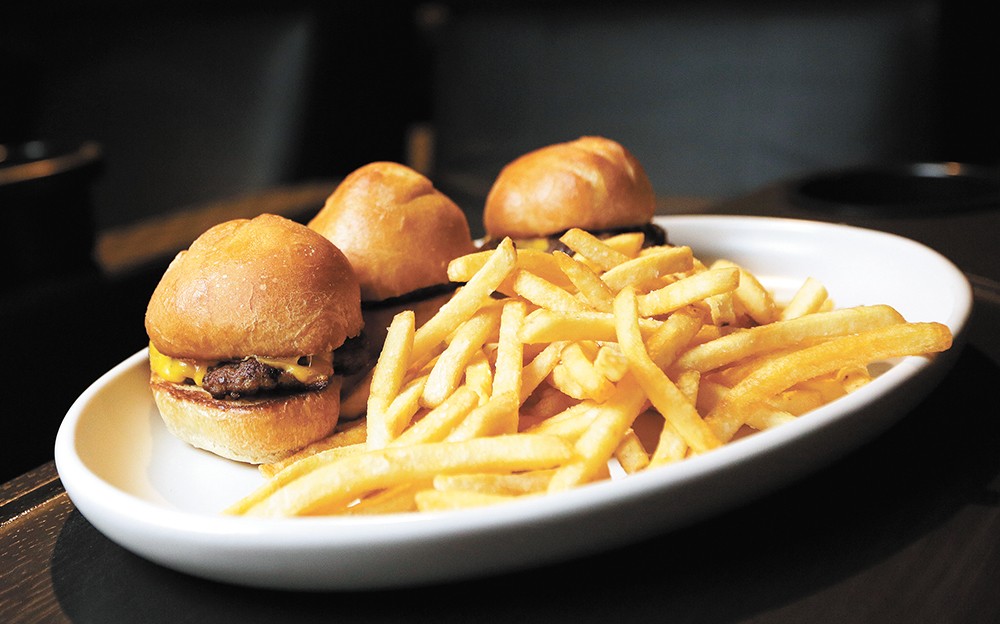 At the Inland Northwest's newest cinema complex, hungry filmgoers don't have to rely solely on popcorn, soda or sugary concessions to sate their appetites through a two-and-a-half-hour blockbuster.
Movie & Dinner, the newly opened eight-screen theater at Northern Quest Resort & Casino in Airway Heights, eliminates some of the stressful decision making that can arise when planning a classic dinner-and-a-movie date night: To eat before or after? Where? What if the restaurant is really busy — will we make our showtime?
The new restaurant-cinema hybrid serves food not only in its attached dining room and bar, but also straight to cinema-goers' cushy auditorium recliners.
"You hear a lot in the [movie theater] industry of expanded concessions, and we're realizing how important the food element is. We characterize ourselves as a restaurant first, with auditoriums," says co-owner Spencer Jacobson, who opened Movie & Dinner with his father, Larry Jacobson, after being approached by Northern Quest about adding a theater to its resort amenities.
The father-son duo own and operate CineGenesis, a Kansas City, Missouri, based cinema consulting firm. Movie & Dinner is the first venue of its kind for the company, and one the Jacobsons plan to replicate in other cities.
"We emphasize the food, but even if you want to see just a movie and not order the food, we think it's the best exhibition in the country," Jacobson continues, referencing the seating configuration — there are "no bad seats," he adds — and the high-quality audio-visual technology in each auditorium.
On the food side, Movie & Dinner offers two separate and somewhat overlapping menus. Traditionally plated entrees and appetizers are served in the dining room, while the "dark menu" offers more casual, theater-friendly food for customers ordering from their seats.