The Cake Master
The Cake Master
Christine Leaming creates elaborate, lifelike cakes for her Spokane bakeshop Sweets Geeky Cakes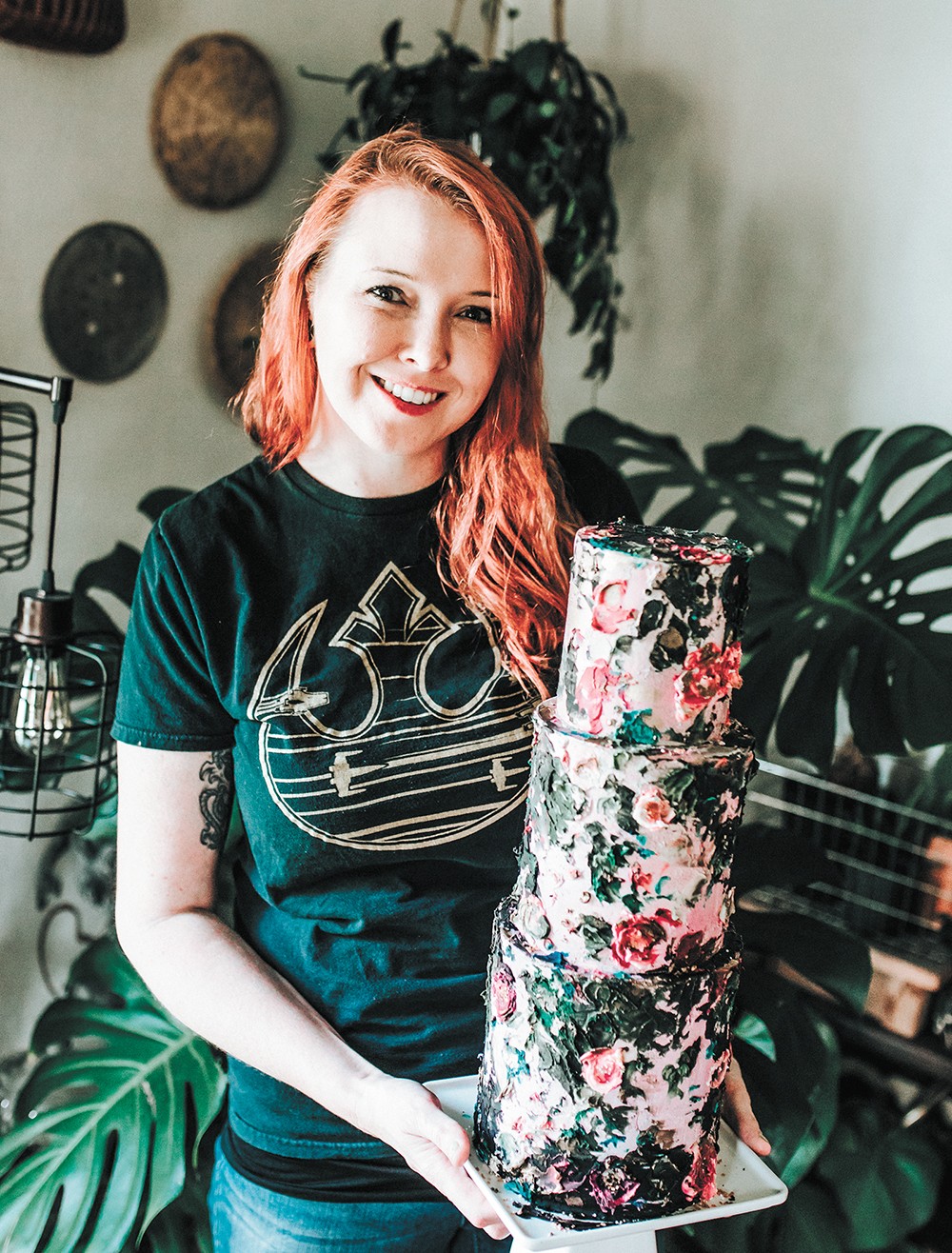 Christine Leaming has always been artistic. Instead of paint or clay or other traditional materials, her chosen media these days are buttercream icing, fondant, modeling chocolate, food dyes and cake batter.
Even so, many techniques that go into crafting Leaming's pastry masterpieces, made for her Spokane-based bakery Sweets Geeky Cakes, are the same as those she'd use when sculpting a lump of clay or brushing oil paint onto a canvas. Rather than a baker or a pastry chef, Leaming considers herself a cake artist.
"I went to school for art, and was working coffee in the morning while going to school," she recalls. "One of the [pastry] decorators walked out, and they were like, 'Hey, you do sculpting, do you want to try?' … It wasn't wonderful but I could do it, and I kind of surprised myself."
Leaming has been crafting edible art from sugar, butter and flour for 13 years now, and through Sweets Geeky Cakes for the past three. She bakes and decorates lots of kids' birthday cakes, often themed after popular video games, movies and other cultural trends — unicorns, kitties and llamas are also very popular, she notes — as well as tiered wedding cakes wrapped in elegant motifs and textures painted and sculpted in icing. She often uses sugar crystals to create geode-inspired designs, and marble patterns in frosting are a favorite, trending technique.