Cookie Canvas
Cookie Canvas
Electric Sugar Cookie's Amber Fenton bakes bright and whimsical sugar cookies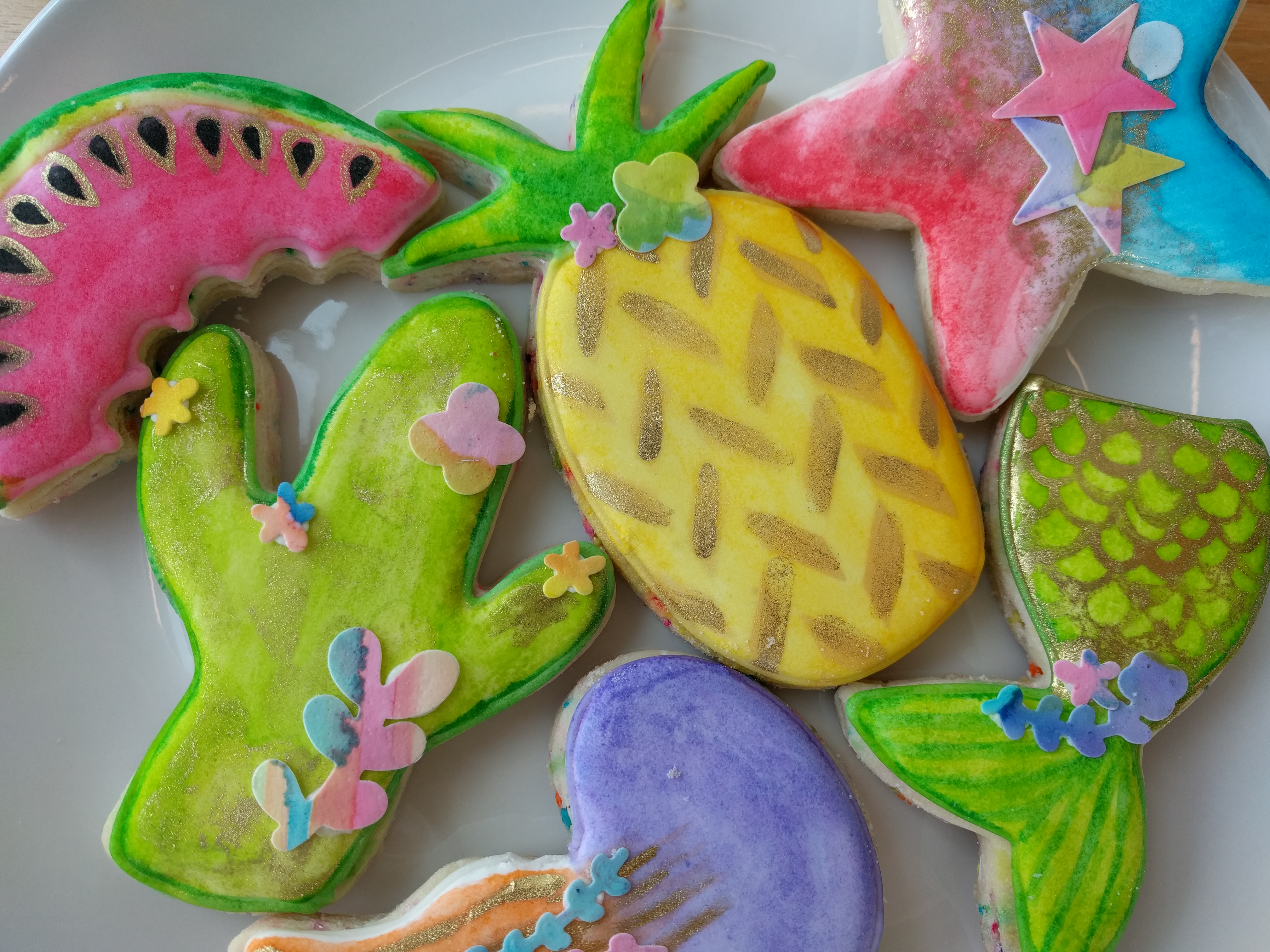 Amber Fenton is a cookie artist. Amongst others in the world of royal icing masters, however, Fenton considers herself a "cookier," a title adopted by fellow bakers whose canvases of choice are the infinite shapes that can be formed into a sugar cookie.
Using a backdrop of white royal icing to showcase her signature neon "watercolors" made from food dye, Fenton's vivid palette translates to electric green cacti streaked with edible gold glitter. Half-moon shapes with scalloped inner edges become slices of hot pink watermelon with toothy bite marks. Chartreuse mermaid tails shimmer with golden scales, and five-pointed stars sport a patriotic ombré of red, white and blue.
This rainbow spectrum Fenton brushes onto each cookie using her trademark soft watercolor technique almost seems too colorful to eat.
"The draw is definitely the artistic side of it," she says, adding that since childhood, cookies have always been a favorite treat to bake.
The self-taught baker and lifelong creative type began elaborately decorating sugar cookies more than five years ago as a hobby. Though she still considers herself a hobbyist baker, Fenton turned the creative outlet into her part-time business, Electric Sugar Cookie, last December when she first sold cookies at a local makers market in Coeur d'Alene.