Recovering '90s fashion victim
Recovering '90s fashion victim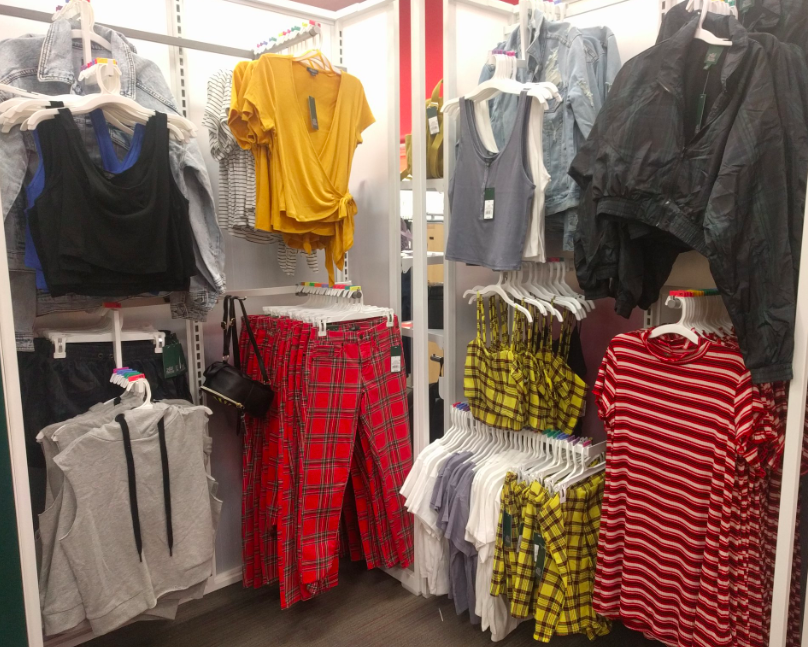 I passed the big 30-year milestone in January, so really, it makes sense that fashion trends from my youth would be so hot right now with teens and early 20-somethings.
Everywhere I look, the fashion of the 1990s is mocking me. It's like the dELiA*s catalog has been reborn into reality. Does anyone else think this comeback was a little fast?
It all wouldn't be so bad, maybe, if I didn't think nearly every fashion trend of the '90s was just so… fugly.
Flatform shoes? Sure, I had some white leather platform sneakers from Payless in middle school. It's a pretty tame throwback, but I've already been there.
Scrunchies? Whatever. It's not like they actually hold your hair up, so good luck.
Rib-knit crop tops? OK, fine. You young gals can have 'em. Gotta show it off while you still can.
I can get behind the high-waist jeans (not exclusively '90s, and low-rise jeans were/are annoying), paired with a crop top, just as long as they're not non-stretch denim MOM JEANS. Or the "wedgie fit" jeans, which are apparently another '90s thing people are trying to bring back.
I hated choker necklaces back then — especially the tacky, stretchy plastic ones that were supposed to look like tattoos — but they're not the worst offense. At least we're now seeing chokers in classy velvet or leather.
And overalls, as comfy as y'all say they are, remain slightly questionable. I do appreciate the current romper and jumpsuit comeback, though; I guess they're kind of in line with overalls.
Tracksuit pants with the stripes down the side, however, are a solid "NO" — same with matching track jackets of any kind. Really, that's a look no one should have gone for in the first place. Same with the flat slide sandals with the thick single straps (which I also never had). For the love of all things holy, why are we putting glitter and rhinestones and fake fur or feathers on these things? Even Target's selling this shit, which means you know people are buying it.
Fine. I'll admit it: Not everything in the '90s was so hideous. So why do I have so much hatred for what the kids are wearing these days? I mean, what goes around comes around, right?
My rage goes beyond the mostly superficial feeling of becoming "old" at 30. No, I'm just a resentful victim and witness to '90s fashion its awful first time around. ♦