Tropical Getaway
Tropical Getaway
The Tiny Tiki introduces a big city bar trend to downtown Spokane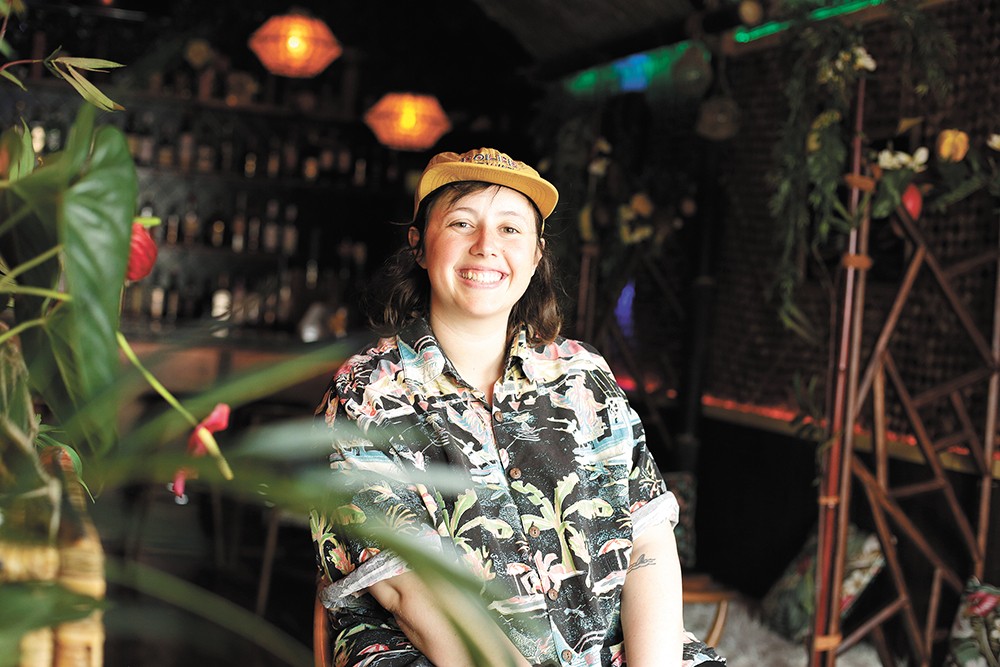 There's a place downtown where you can almost believe you've been magically transported to a beach on the South Pacific.
Relaxed music — oldies surf rock, funky mambo beats and the occasional steel drums — fill the diminutive bar, less than 500 square feet, called the Tiny Tiki. Textural thatching and woven grass mats cover the walls and colorful glass fishing floats retrofitted into light fixtures hang from the ceiling.
"I wanted it to feel like the inside of a small shack," says Tiny Tiki owner Claire Fieberg. "We wanted it to be comfortable and warm and inviting."
Other tropical details include a focal wall above the bar covered in green faux fronds and leaves with bright hibiscus blossoms scattered between. The furniture is a mix of richly stained woods and vintage-style wicker. Carved wooden masks hang on the walls between vintage velvet paintings of beaches and florals. Some of the bar's decor came from Fieberg's family's personal collection of tiki-themed home decor, while other pieces were gifted to her by friends, or found locally.