Down by the Creek
Down by the Creek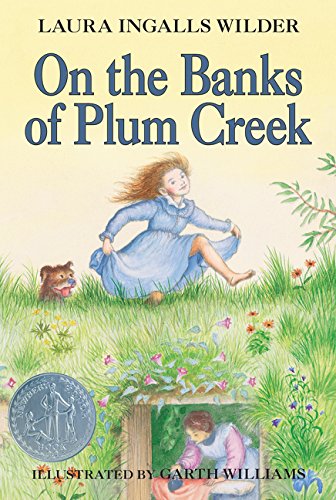 We didn't have a lot of money growing up, so traditional family vacation trips were rare.
What we did have, though, was 20 acres of land in the country, and plenty of time on our hands each summer to enjoy all it had to offer. Summers for the Scott kids — me, sister Erica and brother Andrew — were, looking back now, glorious 10-week-long vacations in and of themselves.
We'd walk or ride our vintage, banana-seat bikes the half-mile to Gramma and Papa's house to play, make crafts and bake all day. We'd roleplay (bonnets and prairie skirts included) Little House on the Prairie in the ponderosa woods at our log cabin playhouse. We'd help mom weed the garden and harvest its bounty.
Perhaps best of all, we'd play at the creek.
While not really a true creek by definition — it would ebb down to a trickle in the peak of summer, and didn't even have a name — the spring-fed stream winding along one side of our property was an endless source of exploration and imagination.
Surrounding the creek bed was lush, green vegetation that our dad would weed whack into trails free of stinging nettles. We hand-drew maps of the entire trail network and its respective landmarks, like "Cousin's Island," the "Blue Waterfall" and several narrow, plank footbridges across the creek. Along its shores, we each had our own "house," areas cleared out in the underbrush with walls of vines and bushes.
We called our place at the creek "Roxaboxen." We named it after a favorite picture book by the same name in which children in a desert town use rocks and broken glass to outline a village of their own, where they ride stick horses and explore nature.
We had stick horses, too. We also hauled down sets of plastic play dishes to prepare sawdust salads, and a dull plastic knife to cut up overgrown garden squash and zucchini that our quirky cat Chester would devour raw.
Sometimes, as siblings do, we'd get in fights, throwing sticks or handfuls of mud at each other. One time, in a rage, Erica grabbed a handful of webworms from a tree branch and threw them at me. To this day, I can't think of the crawly pests without a heavy shudder.
At the end of each warm summer day at the creek, we'd tromp back up to the house for dinner, often covered in dirt, leaves, scratches and sunburns; tired, but already eager for the adventures ahead.