Confection Perfection
Confection Perfection
Up-and-coming Spokane bakery miFlavour is whipping up eye-catching, European-inspired desserts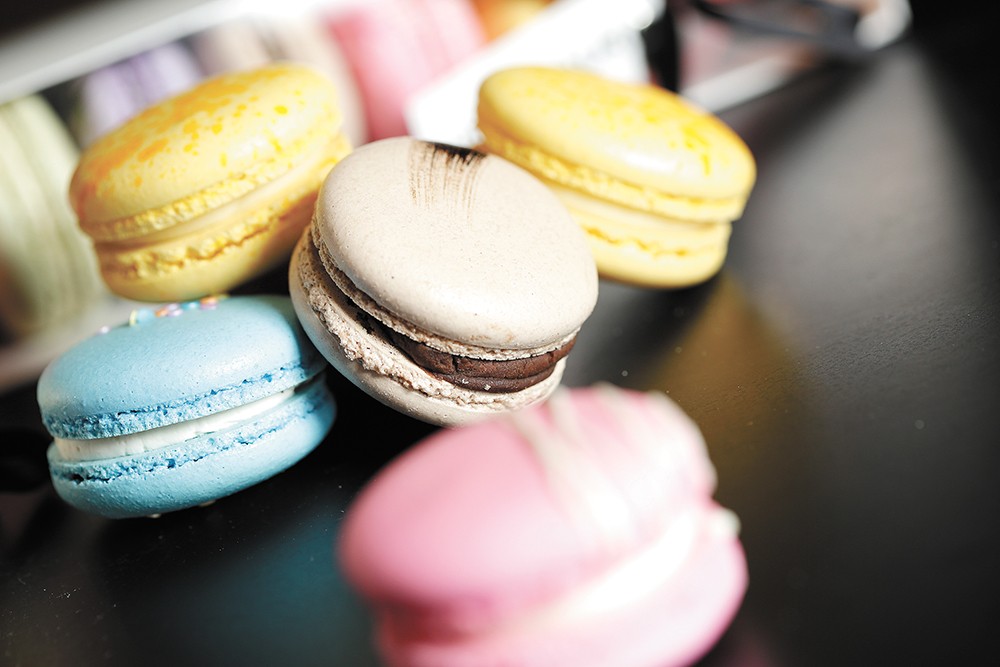 Ella Piskun's sweet treats look nearly too pretty to eat.
Potential customers scrolling through social media photos of the young pastry prodigy's creations for her Spokane bakery miFlavour are met by images of decadent, perfectly edged and glaze-finished desserts in all colors, flavors and styles.
Piskun's Pinterest board-worthy cakes, however, are only a small sampling of what she can whip up from scratch in miFlavour's downtown Spokane kitchen, located inside the Montvale Event Center.
The fledgling contemporary bakery, which she launched a year ago with her husband Max Piskun, is also looking to establish a local foothold on the French macaron market. miFlavour's meringue-based, flavored sandwich cookies — for which Ella has perfected her not-too-sweet, yet not-too-bland recipe — can be found in several local grocers' pastry cases across town, and come in 10 staple flavors, as well as seasonal combinations like pumpkin spice.