Put a Pin on It
Put a Pin on It
In an era of passionate personal expression, enamel accessory pins from decades past make a fashionable and nostalgic comeback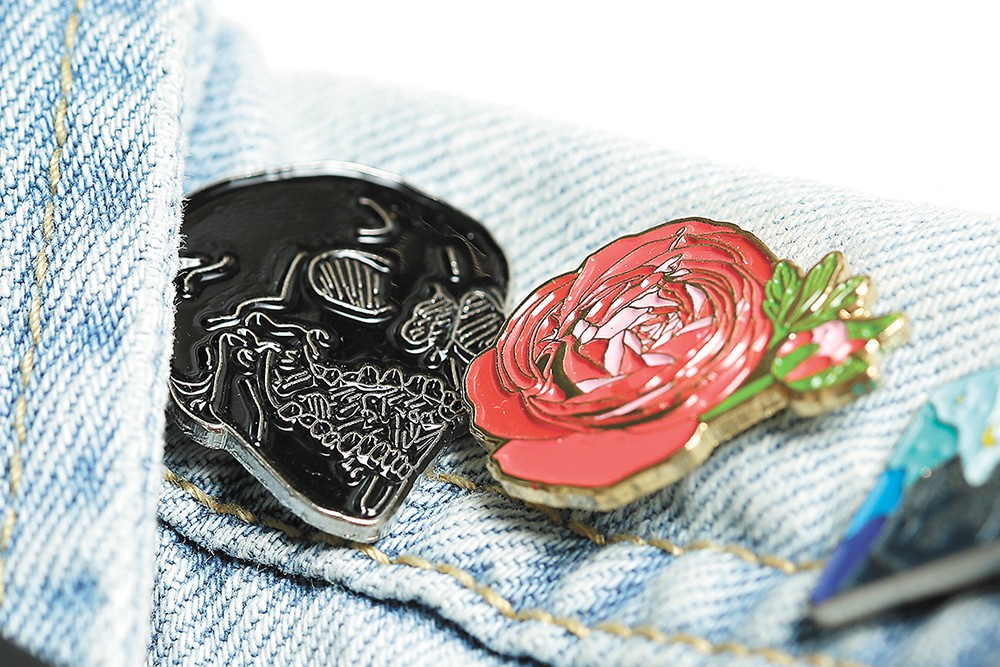 Wear your heart on your sleeve — quite literally — or on your breast pocket, with an enamel pin.
The accessories movement, hot right now, enables fans to proudly display their love of Star Wars, cats, LGBTQ pride, music, feminism and anything else that can fit onto a square inch or so of molded metal and be affixed to a piece of fabric.
Thanks to another wave of retro nostalgia, enamel pins once popular in the '80s and '90s have resurged over the past few years as an artistically aesthetic, customizable form of personal style across both mainstream and alternative fashion trends.
Unlike a T-shirt emblazoned with one's favorite band/movie/TV show, a political statement or a cheeky slogan, a small lapel-style pin can more subtly express one's personal interests and beliefs, explains local pin designer Kaarin Howard.
"It's really easy to wear a #BlackLivesMatter pin, and to show solidarity that way [rather] than wearing a T-shirt. And it's something you can always have on — you don't have to wear that shirt every day," Howard says. "And then there are people who love [pins] for the nostalgia, and others who have jackets with tons of feminist and political pins, and then people who just have 'fun' pins."
Howard, a professional graphic designer based in Spokane who released her first enamel pin design in early 2016 under her brand Little Braap Racer, has since launched six other designs.