Return of a Legend
Return of a Legend
Four young business partners revive the Viking, bringing it into the modern era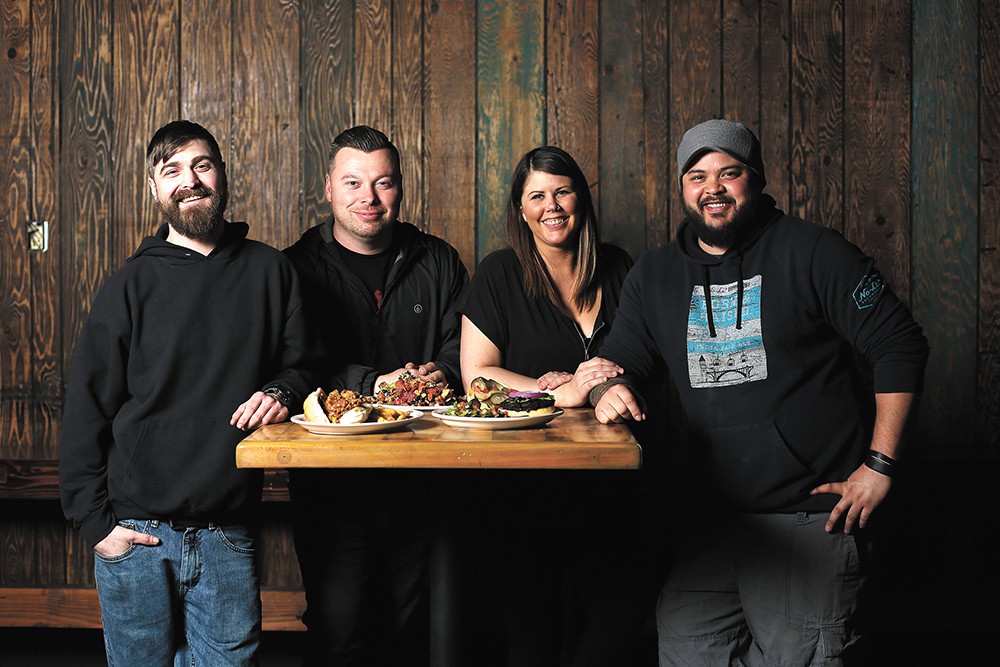 Darin Talotti remembers having his first beer at the Viking upon turning 21.
It's fitting, then, that years later Talotti and three other friends are now business partners and co-owners of the more-than-30-year-old pub just north of downtown Spokane; a place that's long been a hangout before or after sporting events and concerts at the Spokane Arena, and simply a welcoming neighborhood spot to tip back a few beers at the bar, or stop in for lunch.
After a long and challenging renovation project, Talotti and business partners Steven Barclay, Krista Christofferson and Greg Healy are nearly ready to reveal the spot that's been shuttered since last August. Though they'd originally hoped to open sometime in March, unexpected construction and permitting setbacks mean that the Viking is more likely to reopen in early May. They'll announce the official reopening date on the business' Facebook page, where those anxiously awaiting its rebirth can find the latest updates.
"It's been an eye-opening experience. It's not easy to do by any means," Healy summarizes of the process to bring the storied establishment back to life.
After decades of operation, during which little inside was aesthetically changed, the venue's age was surely showing, the Viking's new owners say.