All Together Now
All Together Now
An artist who drew for dozens of kids' cartoons and the Beatles' Yellow Submarine comes to the Inland Northwest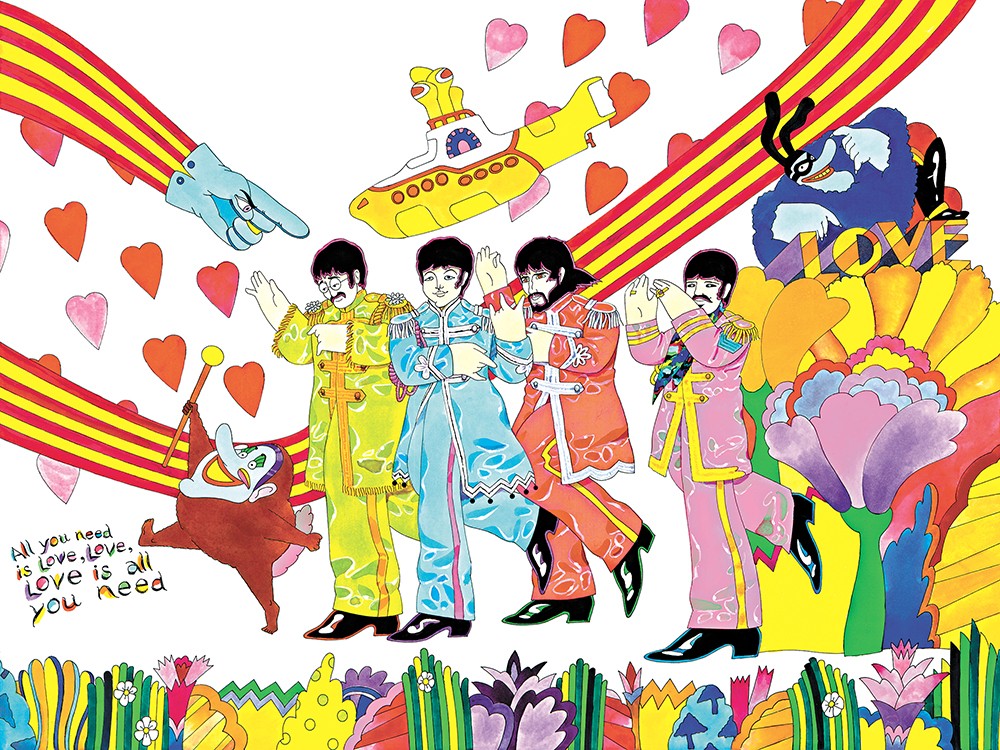 Name a classic Saturday morning cartoon from the past five or so decades, and chances are good that an artist named Ron Campbell had a hand in bringing it to life on screen.
The Australian-born animator, now retired and living outside of Phoenix, drew panels for favorite series such as The Flintstones, Scooby-Doo, The Smurfs, The Jetsons, Ghostbusters, Winnie the Pooh, Darkwing Duck, Rugrats, and a long list of other titles. Campbell's former studio also created the Emmy-winning PBS children's series Big Blue Marble, and he directed the eponymous cartoon about the Beatles that aired in the U.S. from 1965 to 1969. To avid fans of the Fab Four, however, Campbell's most significant contribution to the art of two-dimensional animation may be his work on the Beatles' 1968 film Yellow Submarine.
"I can't tell you how many people I meet who are obsessed with the Beatles; it's absolutely amazing the effect they've had on people over the years!" Campbell remarks.
For the film that ultimately captured the artistic and cultural zeitgeist of the late 1960s — filled with the Beatles' mid- to late-career music and an endless stream of psychedelic, vividly colorful settings and characters — Campbell illustrated about 12 minutes total. For those who know Yellow Submarine's story, his work contributed to scenes featuring the Chief Blue Meanie and his sycophantic sidekick Max, the time-travel escapades in the "Sea of Time" and many moments that feature the rhyme-speaking Nowhere Man, aka Jeremy Hillary Boob, Ph.D.