At Phonthip's Thai Table
At Phonthip's Thai Table
After running a restaurant in Bangkok for decades, Phonthip Tungkana is realizing her dream of cooking her family's recipes for American diners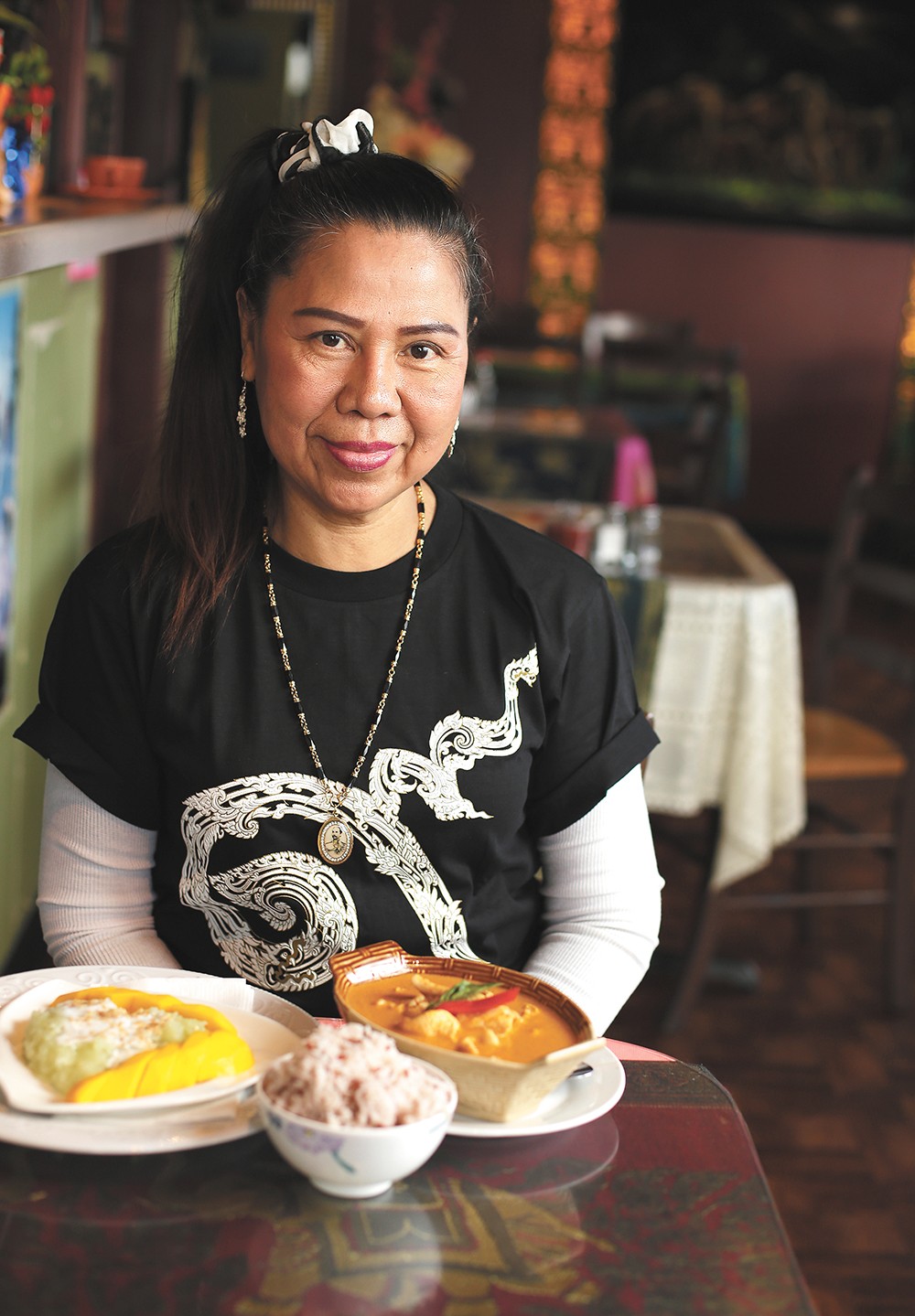 Phonthip Tungkana long dreamed of coming to America.
One day, she decided many years ago, she would open her own restaurant in the U.S. to share the complex flavors — combinations of sweet, spicy, salty, sour and bitter — and fresh ingredients of her native Thailand. She would cook from memory the recipes passed down from her mother, who learned to cook those same dishes from Tungkana's grandmother.
Finally, decades later, the Bangkok native's dream became reality with the opening of her tiny North Spokane restaurant, Phonthip Style Thai, in 2009.
"I came to Spokane because I wanted to open a restaurant like I had in Thailand, for almost 30 years. It was very big," Tungkana recalls, continuing, "I first came [to the U.S.] with my daughter… and I told her 'I want to open a restaurant.' And she said, 'It's OK if you want to do that,' but she said, 'You just come here first. You don't understand about things in the U.S.'"
So while her daughter, June, was living in Virginia and attending school, Tungkana worked at a local Thai restaurant to learn the nuances of working in an American restaurant, albeit one that was cooking the cuisine she knows so well.
This story received third place in the 2018 Association of Alternative Newsmedia (AAN) Awards in the category of Food Writing, circulation of 40,000 and over.