Spokane designers find fast success for tabletop game "Dice Throne"
Spokane designers find fast success for tabletop game "Dice Throne"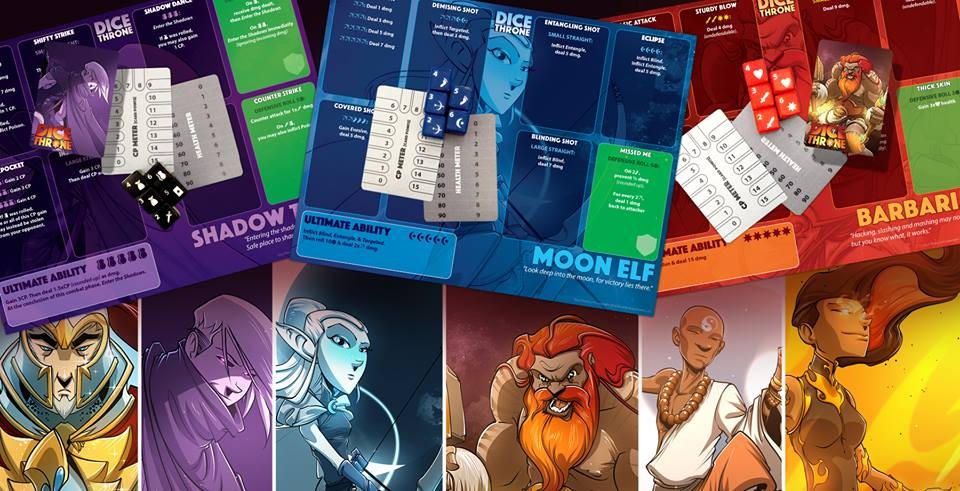 When Manny Trembley and Nate Chatellier showed up to the first day of the PAX Southgaming convention in Houston last month, the Kickstarter project they set up to fund their game Dice Throne had already reached its modest goal of $15,000.
This happened in less than 48 hours.
Today, with 13 days left in the campaign, Dice Throne has received nearly $69,000 in pledges from more than 1,300 backers. 
The Spokane-based game creators were at PAX (a regional version of the all-encompassing gaming convention started in Seattle by the creators of the Penny Arcade webcomic) because Dice Throne was chosen as one of eight featured games for the convention's Tabletop Indie Showcase. There, Trembley and Chatellier spent three days, Jan. 27-29, demoing their game to attendees. 
click to enlarge
Dice Throne is a two- to four-player combat game using unique dice and cards that then interact with a player's chosen hero character; each hero has its own dice and cards that aid it in combat and defense. Fast-paced and quick to learn, the game's basic dice-rolling mechanics are comparable to Yahtzee, but it draws influence and inspiration from other familiar tabletop games, like Magic: the Gathering (the game's turn phases are very similar).