Here for the Hustle
Here for the Hustle
Spokane-based leather bag company Hustle & Hide has gained a national following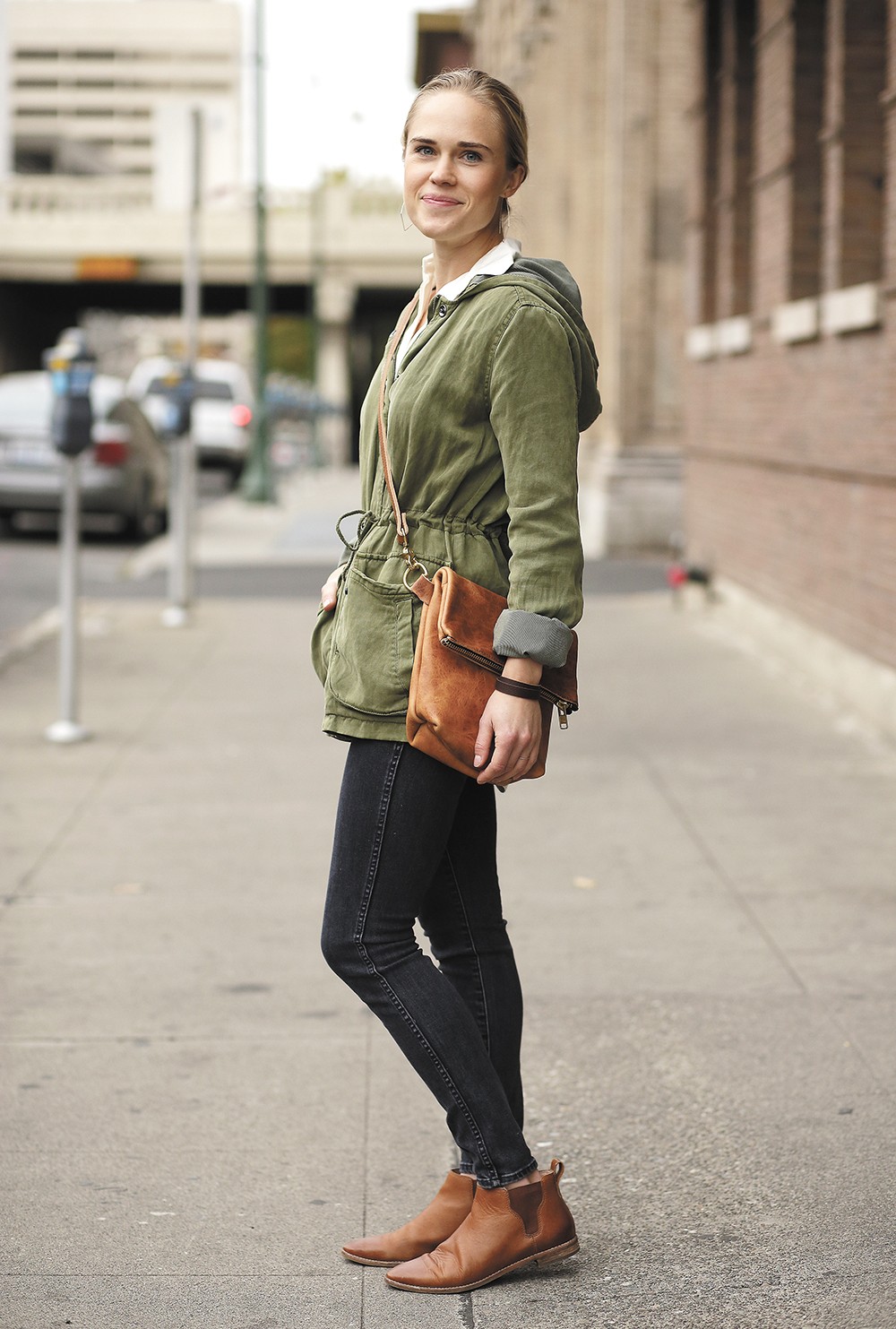 In the backyard shop at Teddi and Tyler Cripps' southeast Spokane home, the rich, earthy scent of leather permeates the air.
In the middle of the utilitarian space, a large swatch of buttery soft cognac leather is spread across a table. Winter is coming, and the holidays with it. On this October morning, Hustle & Hide's three-person team is trying to get ahead.
"We can't keep up on inventory right now," Teddi Cripps says, adding that most of their products are made to order, which means that catching up during busy seasons can be hard.
Using a box knife and a long metal ruler, her husband Tyler slices off long strips of the pliable leather that will become bag straps. Across from him, the venture's newest and only employee, Kaarin Howard, is attaching shiny brass clips to pieces of chocolate-brown leather. Three industrial sewing machines sit along the back wall, ready to stitch up Hustle & Hide's minimalist leather bags, wallets, totes, clutches, backpacks and other styles.
The trio is expecting the next few months to be the young company's best ever in its barely two years of existence. Hustle & Hide was, like many creative endeavors, started somewhat by accident. After moving back to Spokane for graduate school at Gonzaga University, Teddi had some free time and decided to try hand-stitching a leather clutch.
"I posted it on Instagram and got really good feedback, so I started an Etsy shop in the interim. It took off, and I fell in love with leather goods and handcrafted goods," she explains. "We became very passionate about the whole craft behind it."