Egypt's Ancient Enigmas
Egypt's Ancient Enigmas
In a new exhibit at the MAC, ancient culture and modern technology intersect for an immersive experience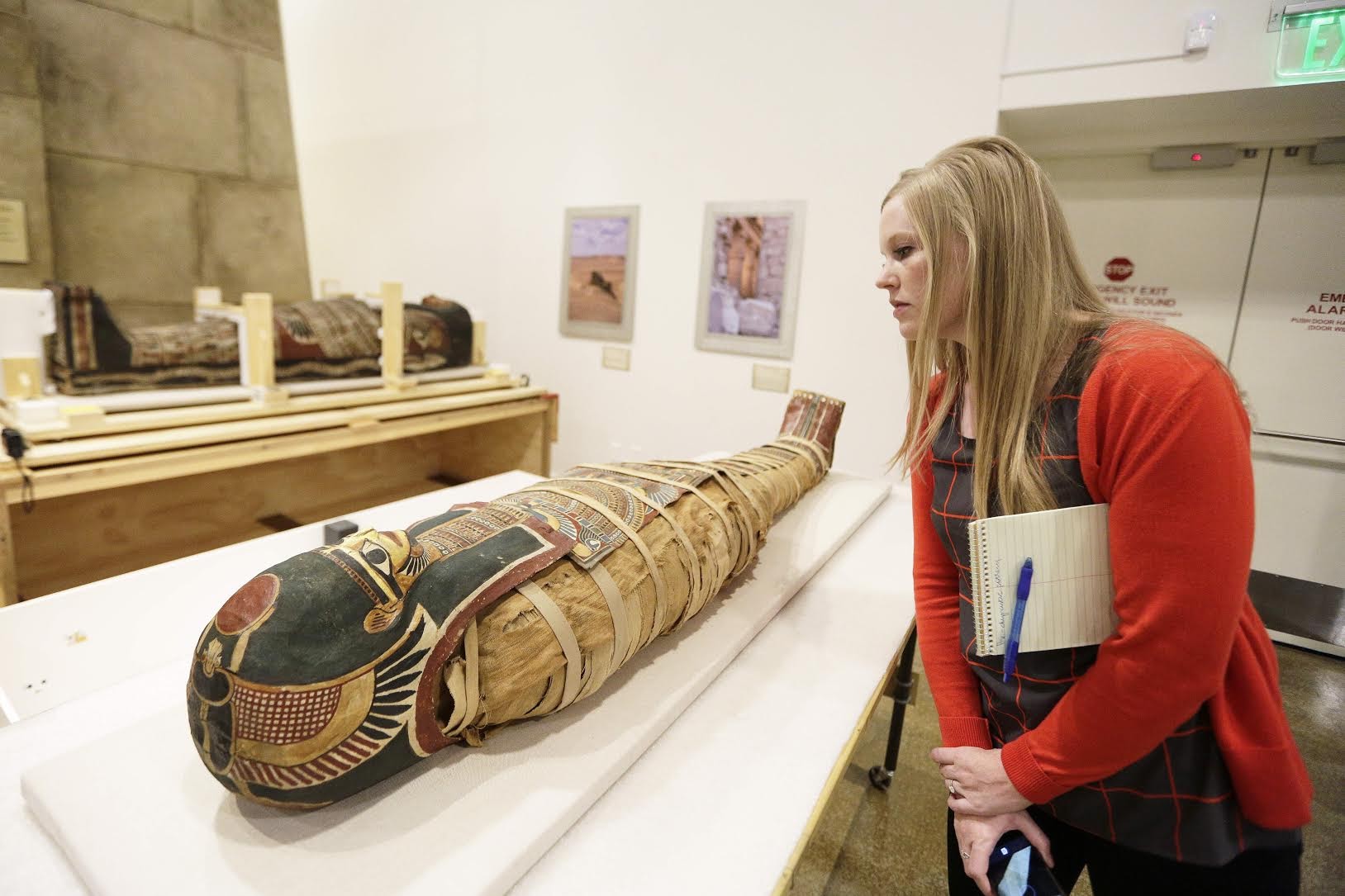 With history's help, we can begin to guess what Annie's life was like.
In her home city of Akhmim, Egypt, Annie could have been like any other teen on the cusp of adulthood; worried about her own future and the fate of her culture, perhaps in love, or reluctant to leave her family and marry. Yet the ancient Egyptian gods she believed in had other plans for Annie. The 17-year-old (her estimated age upon death) was instead ushered on into the afterlife.
Annie — short for "Anonymous" — has rested peacefully now for more than 2,000 years, her mortal body cradled in handwoven linen wrappings and adorned with an exquisitely detailed mask. Mummified in the ancient Egyptian tradition after her death, sometime between 300 and 200 BCE, and later excavated by archaeologists in the late 1800s, Annie is currently on display as part of the latest touring exhibit at the Northwest Museum of Arts and Culture, "Lost Egypt: Ancient Secrets, Modern Science."
The story of Annie's untimely death and her journey from Egypt to Spokane is as equally astounding as seeing her carefully preserved remains in the flesh.
"We don't know what happened to her personally, but what we learned from CT scans and X-rays, she appears to have drowned," explains conservator Mimi Leveque.