Knack for Knots
Knack for Knots
Social media, houseplant cultivation and contemporary decor trends have nudged macrame back into popularity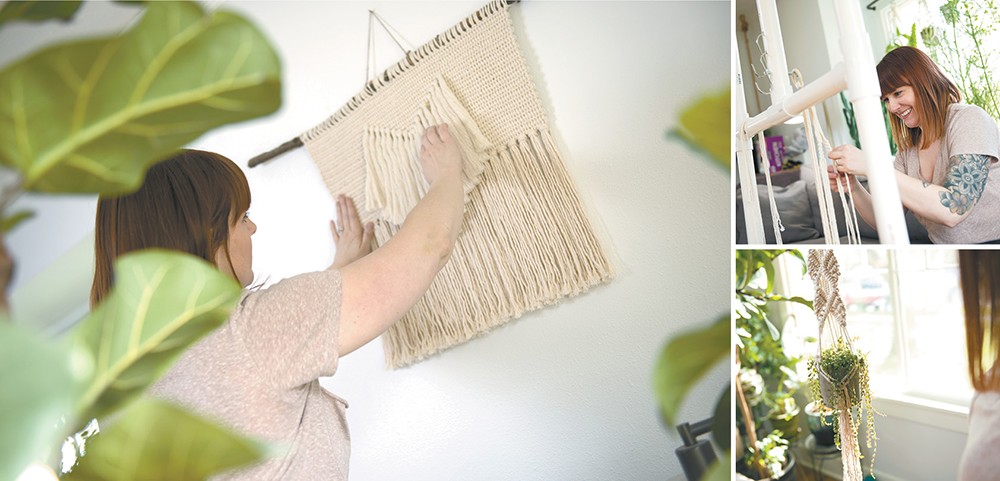 This isn't your mother's macrame.
The knot-tying craft's modern rebirth is definitely more refined and chic. Gone is the scratchy brown jute twine in favor of soft, cream-colored cotton fiber. Pieces are still distinctly bohemian and nature-inspired, but design creativity is unlimited. Potted plant hangers abound, yet wooden bead-eyed owls remain a relic of a bygone era.
Some argue we can blame macrame's return on millennials and their penchant to DIY almost everything in their homes, but the craft's resurgence has many connections, perhaps most notably the current revival of houseplant collecting. Decorating's embrace of neutral palettes and texture-filled spaces, paired with the resurgence of other fiber arts — embroidery, sewing, felting, weaving, knitting and crocheting — and even hobbies-turned-side gigs have also helped push macrame back into relevance.
By current indications, the fairly uncomplicated craft based on the tying of various knots is here to stay a while, made more accessible than ever through a wealth of online tutorials.
If that's not your learning style, two Spokane women are not only selling their hand-knotted fiber wares — from commissioned wall hangings to ready-to-hang planters — but also host regular macrame workshops.
Annecia Paulson's craftsman home in the Garland District is filled with house plants. The leafy green progeny perch in pots in bright sunny corners, line window sills in pretty glass containers and hang from the ceiling in textural macrame hangers she's created.
Paulson's desire to learn macrame came from necessity.
"I wanted more plants in my house, so I taught myself to make some plant hangers," she recalls.
She made her first piece, a small wall-hanging attached to a lichen-adorned tree branch, three years ago after watching a tutorial on YouTube. Now, Paulson has incorporated her practice-honed knack for knotting into her terrarium and plant business, Sage + Moss Designs.