Empire Builder
Empire Builder
Since fleeing Iran for Spokane four decades ago, Fery Haghighi has found region-wide success with her catering business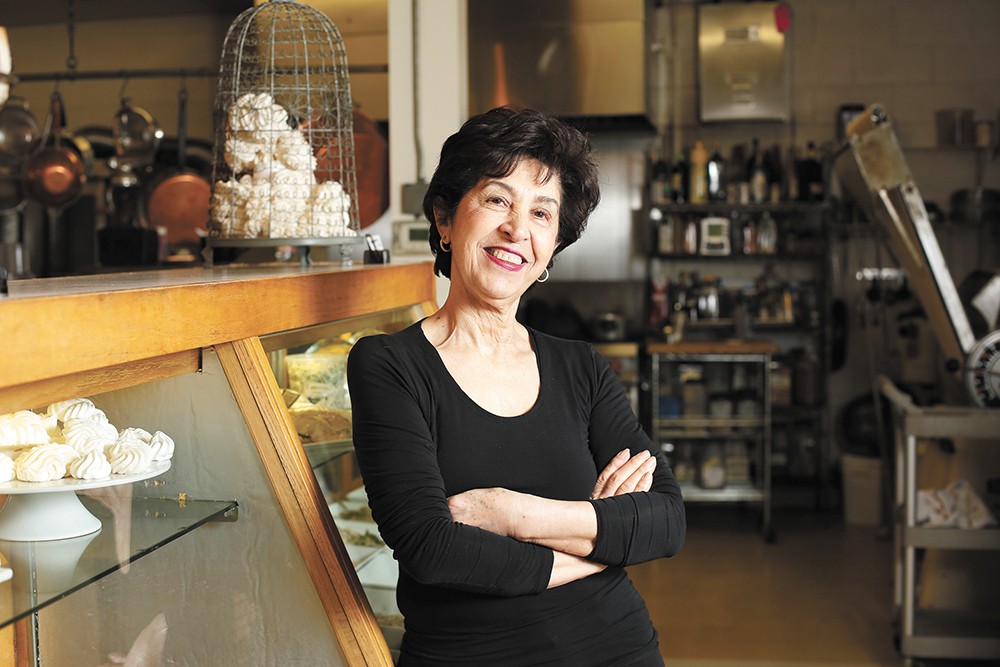 As work in the kitchen begins to wind down on a Friday afternoon, Fery Haghighi pauses to greet each customer stopping by her downtown Spokane catering business for a late lunch or snack.
Of them is a pair of women from Orofino, Idaho, a three-hour drive away, who remind her they always stop by Fery's Catering and Take-Out while in Spokane, and tell all of their friends at home to go as well.
"They bring me herbs, and I put [them] in my garden every year," Haghighi notes. "We have lots of those kind of people who are so kind and so friendly and beautiful."
After nearly 40 years of cooking in Spokane, these familiar faces have become extended family to the Iranian-born cook and business owner who's operated Fery's Catering since 1995, and before that, Spokane's first traditional French-style bakery, Au Croissant.
"She really does this because she loves people and she loves the loyalty of people coming back and wanting her food," notes Haghighi's daughter, Nelou Fennessy.
It's been a long journey, however, for Haghighi and her family to get this far, becoming an established and well-loved local food purveyor. After fleeing their home in Tehran during the 1979 Iranian Revolution, when the country's last shah was ousted by Ayatollah Khomeini, the Haghighis sought political asylum in Spokane. Fery's brother was living here, and she recalls then-Democratic Speaker of the House Tom Foley writing a letter to help them gain entry to the United States.
"We are very lucky, but you know, they say here is a place of opportunity. If you work hard and are honest, you can really climb up. Not in other countries," Haghighi reflects.
Adjusting to life in Spokane wasn't easy in the beginning. Haghighi's family was part of Tehran's wealthy upper class — they had cooks, chauffeurs, nannies and other hired help — and now had to start over in a new and unfamiliar city that felt incredibly small to them.
"A friend of ours told me 'Now you need a job… why don't you go and take classes and become a cashier?'" Haghighi remembers. "When they left, I started crying. For me, putting an apron on and working wasn't very pleasant."
Yet throughout their upheaval, one thing hadn't changed for Haghighi: Her love of cooking.
Not long after settling in Spokane, she and her husband Ahmad, a geologist, opened Au Croissant in downtown Spokane. It was there they introduced Spokane to traditional French pastries and espresso coffee, which were mostly unfamiliar to the city at the time.