Mama Jeannie's Kitchen
Mama Jeannie's Kitchen
D'Bali Asian Bistro on the West Plains is gaining a following for its Southeast Asian cuisine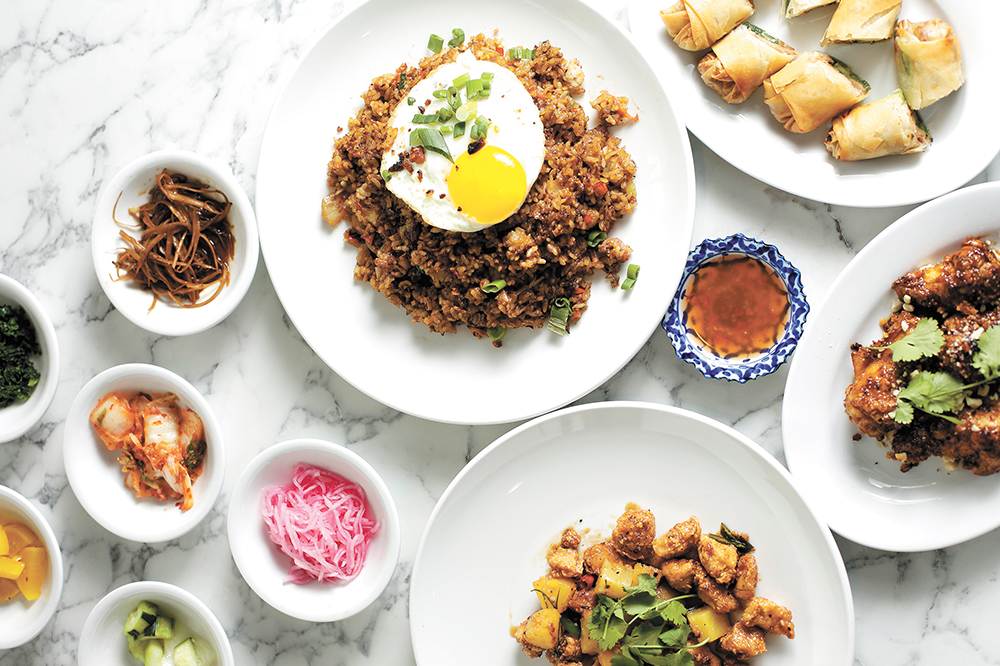 Diners at the recently opened D'Bali Asian Bistro are welcomed not as valued guests, but in a manner more befitting beloved friends and respected family members of co-owner and chef Jeannie Choi, affectionately known as "Mama Jeannie."
"If you look at the decor, the feeling we were trying to go for is that you are coming to her home, and everything has her fingerprint on it," explains Choi's close friend and the restaurant's marketing manager, Kelly Bishop.
Framed black-and-white family photos are displayed around the Airway Heights restaurant. A large communal table near the kitchen evokes a family home's dining room.
"It's like a typical Asian family — Mama is in charge of everything," Bishop continues, speaking for Choi due to Mama Jeannie's language barrier. "Nothing goes out of the kitchen without her inspecting it. She also runs the front of the house."
Indeed, on a recent weekday evening, Choi is the only one on shift taking and bussing orders, and greeting and seating guests with a warm smile. She moves around the dining room and in and out of the kitchen with ease and efficiency, checking in frequently with each table all the while.
D'Bali's menu is a mix of Southeast Asian and Pacific Rim flavors and traditional dishes, all with Mama Jeannie's personal touch. Though she's a native of South Korea, Choi's previous career in corporate hospitality took her across Southeast Asia where she was introduced to a range of regional cuisine.
"Because regions over time start to become influenced from foods from adjacent cultures, there is a lot of blending," Bishop explains. "We have dishes that are Indonesian and [from] Singapore, all closely replicated to the flavors she had there."