O, Tannenbaum
O, Tannenbaum
Special stories of treasured holiday trinkets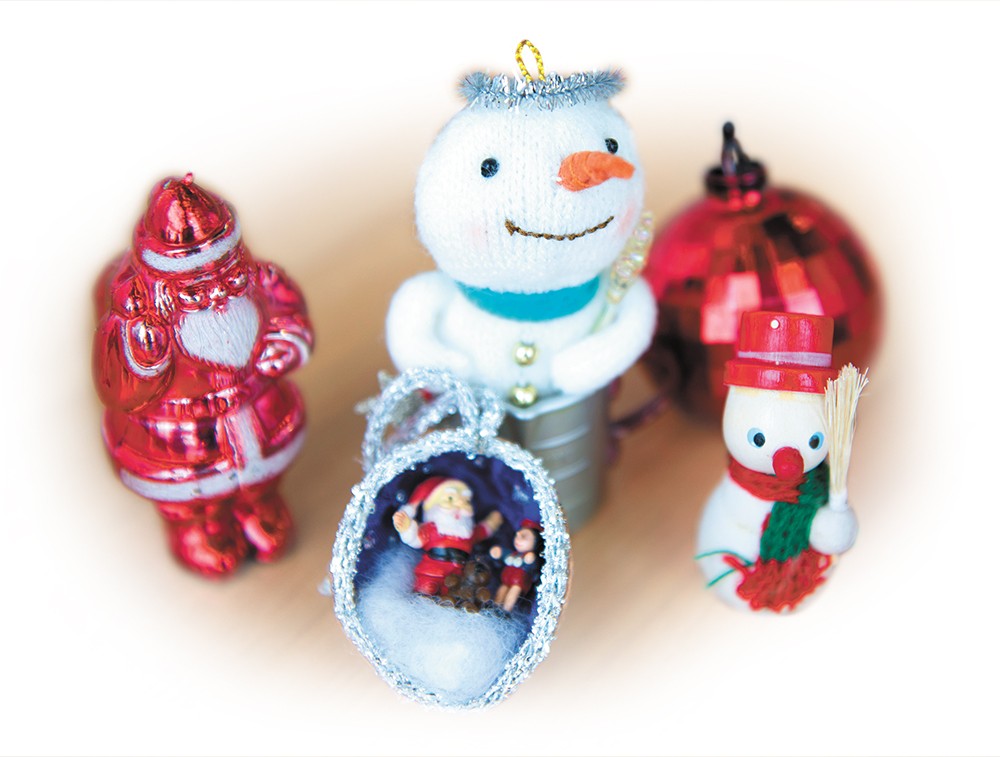 In my family's household, there's always been a rule: The Christmas tree can't go up any earlier than the day after Thanksgiving, and has to be packed away before New Year's Day.
I've broken that rule twice now.
Almost two weeks ago, I assembled and decorated the artificial tree at the home my partner and I share. Again I plan to wait until well past Jan. 1 to box it all back up.
As the herald of my own holiday celebration, I've adopted a new mindset. There's no need for self-restrictions on one of the most joyful holiday traditions. (Plus, no one's stopping me.)
See, I'm hopelessly sentimental for my ornament collection and how they sparkle and shine when carefully arranged amongst the twinkling branches. Packing each piece up in tissue at the end of the season brings an anxious feeling of remorse; it's a dreaded parting.
The stories and connections assigned to each ornament are layers of happy nostalgia displayed in physical form. I'm eager for their return, and in no hurry to see them go.
A little wooden snowman with crossed eyes and red nose was an early favorite, and remains so. Completely obsessed with Frosty's brethren for as long as I can remember, this little hand-painted guy became "my" snowman. I'd do the honors of finding a front-and-center spot to hang him each year.
Inside half of a walnut shell, Santa jollily greets a centimeter-tall Pinocchio. On a puff of cotton snow in front of them sits a tiny brown teddy bear. Framed in silver thread, with a backdrop of silky midnight sky, this scene in miniature was lovingly crafted by my late paternal grandmother, a talented creator who made every childhood Christmas magical.
I fully admit to my weakness for Hallmark's manufactured holiday sentimentalism, which led me to purchase what may be the happiest and sweetest snowman charm of all. This little knitted guy, with a tinsel halo and tiny measuring cup base, symbolizes both my fondness for snowmen and love of holiday baking.
Our family has always considered two vintage shoe boxes filled with faceted red balls (and a few midcentury Santas) the figurative icing on our tree. They always go on last. These now-treasured heirlooms, once forgotten in the dusty attic of a South Perry rental home, were discovered and reclaimed by my mom in the early 1970s. They still sparkle and shine so bright. ♦