Making a Movement
Making a Movement
Spokane hasn't had much of a dance scene for decades, but a new group is trying to change that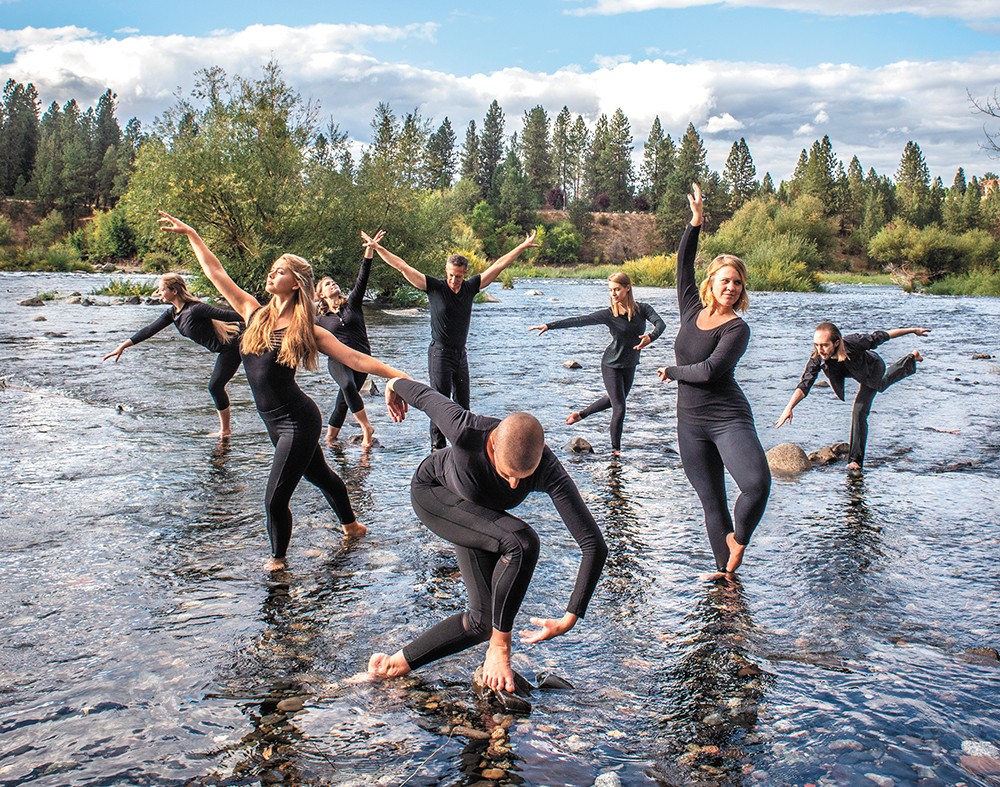 For nearly two-and-a-half decades, Spokane was without a professional dance company.
This lasting void finally began to fill back up, however, in 2016 with the founding of Vytal Movement Dance Company by dance instructor, choreographer and Cheney native Vincas Greene.
"Just looking at the arts scene in Spokane, it's ready," Greene notes.
Ballet Company of Spokane, the city's last professional dance troupe, disbanded in 1993. Before that, Spokane Ballet existed through the 1980s. And while many other local dance groups have come and gone, some remaining active, the detail here that matters is the word "professional," meaning the dancers are paid for their time spent training, rehearsing and performing.
Still in its early stages — Vytal Movement is almost ready to apply for federal nonprofit status — Greene's dancers aren't yet paid, but that's the goal.
"As we start to develop funds for the dancers, then they can start to give more of their time, so we can do things like go into schools and the studios and volunteer our time there," he says. "As it is, all of these dancers are dancing and they have jobs. It's not at this point supportive of them."
Despite this, Vytal Movement's adult dancers, who studied a variety of dance styles throughout childhood and are now in their 20s and early 30s, practice and perform on a volunteer basis because it's their passion.
Beyond being able to pay his dancers, Greene's big vision is that the modern dance company can help dance rise to the same level of support and talent as seen in the Inland Northwest across other art forms: visual, literary, culinary and musical. That includes keeping talent here as dancers age out of the area's youth-focused dance studios, and attracting it from outside of the region.