Urban Art Awakening
Urban Art Awakening
Artist Daniel Lopez has painted dozens of murals around Spokane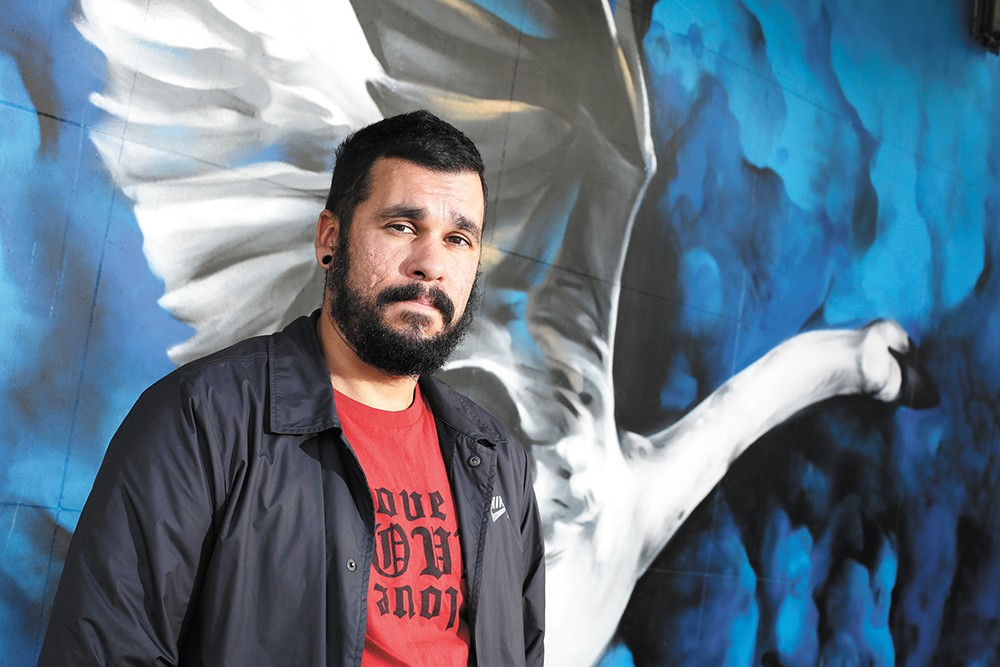 Daniel Lopez is leaving his mark across Spokane.
The full-time muralist's luminous, soft-edged paintings adorn prominent buildings, traffic underpasses, back alleys and restaurant patios. Chances are high you've passed by one of Lopez's pieces, whether you knew it or not.
The artist's work fans out from the Garland District, an epicenter of creativity where he both lives and has completed around a dozen murals on the sides of local businesses and along the district's unofficial "art alley," between Monroe and Post streets on Garland Avenue's south side.
Marilyn Monroe, Salvador Dali, Batman and other figures are all realized there in spray paint via Lopez's careful hand. Impressionist master Vincent Van Gogh joins them, peeking out from the alley's west end as drivers zip past southbound on Monroe.
Most of these smaller works Lopez has painted freely, with permission from business and property owners. Commissions and large public arts projects, however, have allowed him to solely focus on this creative calling for the past several years.
"I've been fortunate enough to have so much going on that I can do this full time, and I'm starting to get paid more," he says.