Fire and Smoke
Fire and Smoke
Park Lodge's chef Philip Stanton showcases simple techniques and ingredients in unexpected ways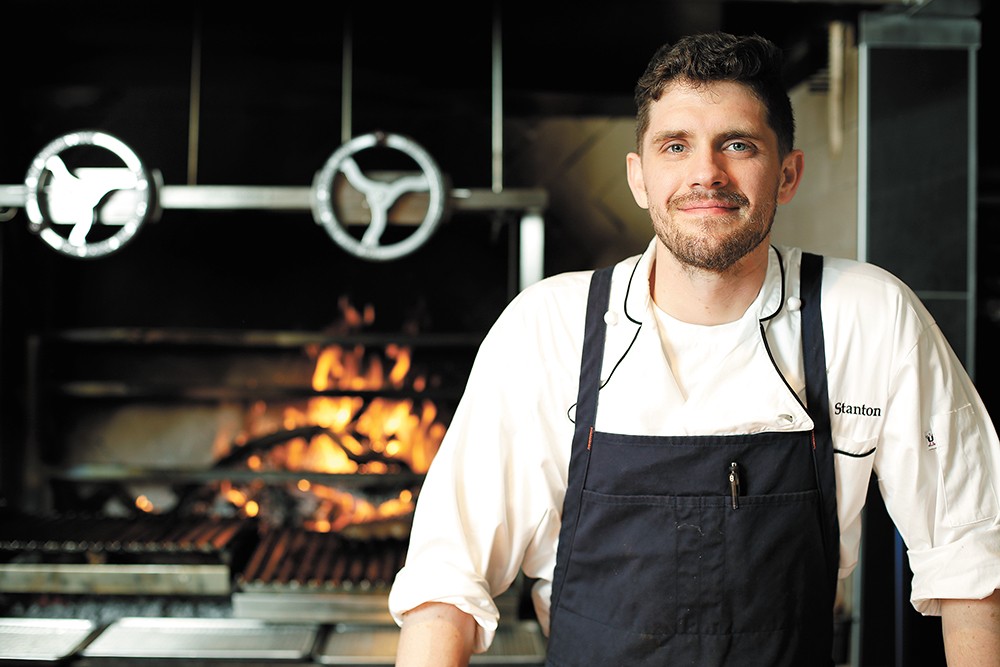 Chef Philip Stanton is taking food back to the basics. He's starting with fire.
The chef and owner of the newly opened Park Lodge on the western end of Spokane's Kendall Yards development has created a seasonal-driven eatery focused on wood-fire cooking techniques to develop complex, yet familiar, flavors that come from fresh ingredients, the smoke and the wood itself.
Openly visible to diners from many vantage points in the airy dining room and bar is how this process comes to form: a large wood-burning hearth fitted with a wide metal grate that's lowered and raised using two large crank wheels. The rustic method is the focal point of Stanton's vision for Park Lodge.
"The first time I saw this grill was at Ox [Restaurant] in Portland," the chef says. "The chefs there got the [James Beard] Best Chef Northwest Award, and I had a great meal there. I wanted to build the restaurant around that."
Stanton and his culinary team use the applewood-burning hearth to grill meat and some vegetables over an open flame. Small brick nooks placed along one side of the hearth also allow for indirect cooking.