Queen of Sweet
Queen of Sweet
Meet Christie Sutton, Europa's beloved pastry chef for nearly two decades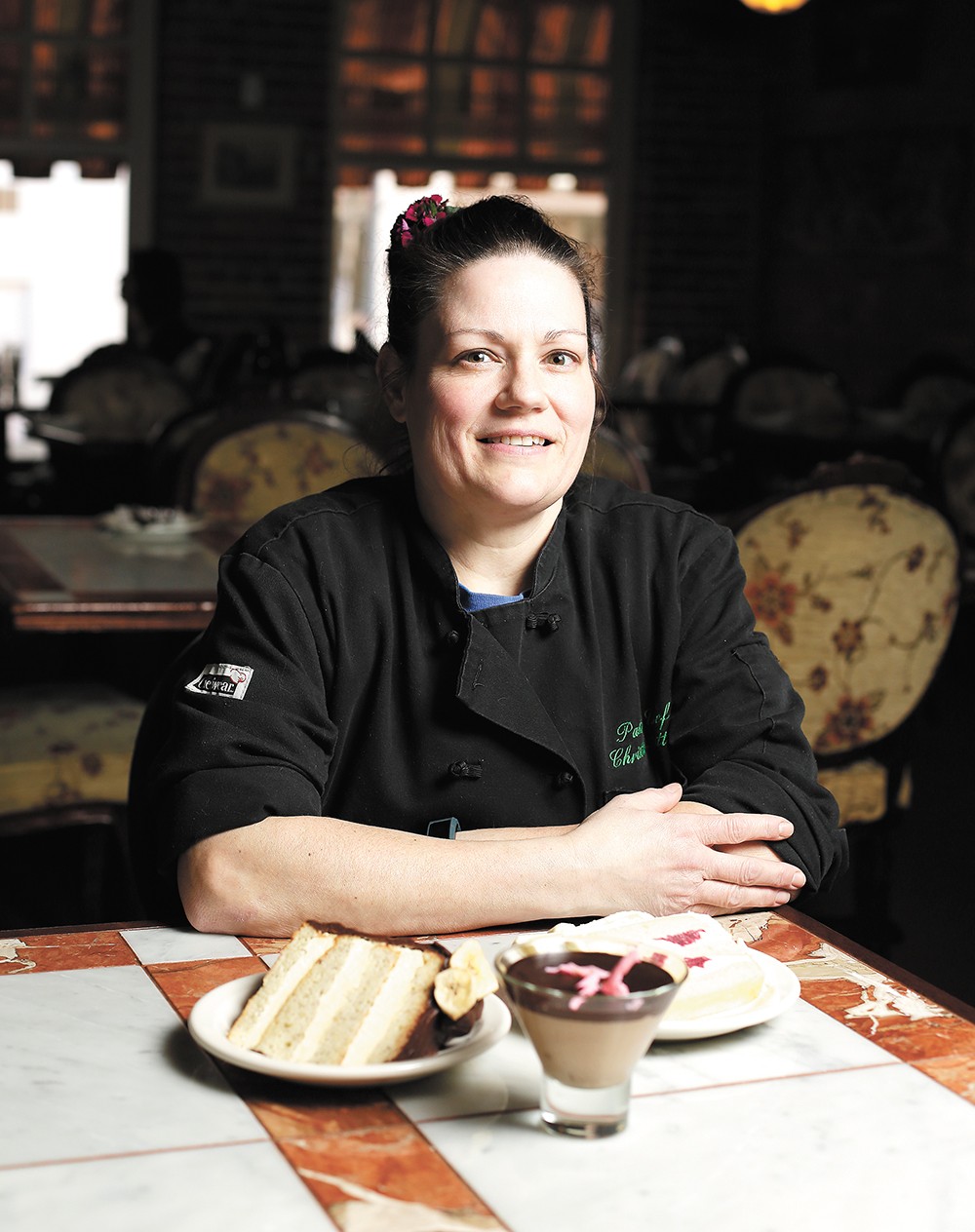 There are diners who love Christie Sutton's desserts so much they'll call ahead to make sure their favorite treat is available on the day they plan to stop into Europa Restaurant and Bakery in downtown Spokane.
"I don't think there's a night that goes by with a dessert that doesn't have a note on it that says something like, 'Save for Becky at table X,'" says Europa owner Aja Engels.
From slices of rich and creamy, layered chocolate mousse cake to the overwhelming customer favorite, a raspberry white chocolate cheesecake, and plenty of orders for custom cakes and other sweets each week, Europa's longtime pastry chef has established a notable following.
Sutton has been baking for the downtown eatery for nearly two decades, since 1999, just a handful of years after graduating from Spokane Community College's baking program. In the time since, she's developed a reputation as a beloved employee, by both Europa's past and current owners, and is a driving force for returning customers who crave the indulgence of her consistently decadent and visually stunning desserts.