Begin with Gin
Begin with Gin
An unsuspecting cocktail choice pushed me into the world of gin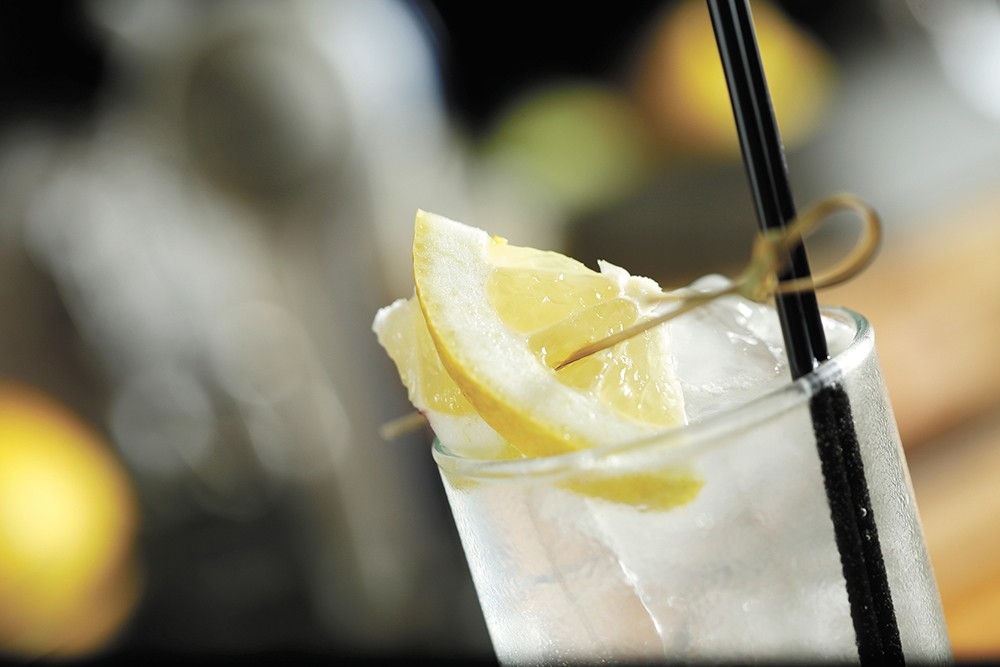 Lots of people hate gin. To these haters, gin tastes like a Christmas tree, or something equally unpalatable. I am, proudly, not one of those people. But up until about a year ago, I had no idea what I was missing. I've always been more of a beer drinker, yet now I find myself ordering up crisp and citrusy gin cocktails at every opportunity.
Gin — for those as unfamiliar as I was — is a neutral spirit infused with botanicals, the main being piney juniper berry (the source of its signature evergreen taste). Made popular in London during the 18th and 19th centuries, gin's history includes its reign as the commoners' cheap liquor of choice, followed by a return to respectable prominence when it was found to make quinine, a malaria remedy, more palatable. Thus the gin and tonic was born, with gin, sugar, lime and ice added to mask quinine's bitter taste. Gin has since enjoyed a long and steady revival, including its inclusion in the classic martini, and in 007's favorite, the Vesper.
Here are some of my favorite gin drinks, and favorite places to enjoy them.
Corpse Reviver No. 2
Clover, 913 E. Sharp, cloverspokane.com
A regular on the menu at Clover's award-winning bar, the Corpse Reviver No. 2 is the drink that kicked off my gin journey more than a year ago. Its curiously dark name and listing as the first drink under the "crisp" heading on Clover's cocktail list piqued my interest, and I was not disappointed. Truly a cocktail to raise the dead — it was made famous in the 1930s as a "hair of the dog" morning-after drink — the Corpse Reviver's stout contents — gin, triple sec, Lillet, lemon juice and a splash of absinthe — make it a one-and-done drink for all the lightweights out there. I now order this drink again and again for sentimentality, though my fellow gin connoisseurs should also take note of the sheer number of gin cocktails on Clover's list, including many classics — the Aviation, Vesper, Negroni, Last Word, French 75, lemon and jasmine fizzes — and a few contemporaries, like the house's Clover Club.