Ascending Artist: Tara Steinmetz
Ascending Artist: Tara Steinmetz
Sharing her work on social media jump-started this Spokane transplant's artistic career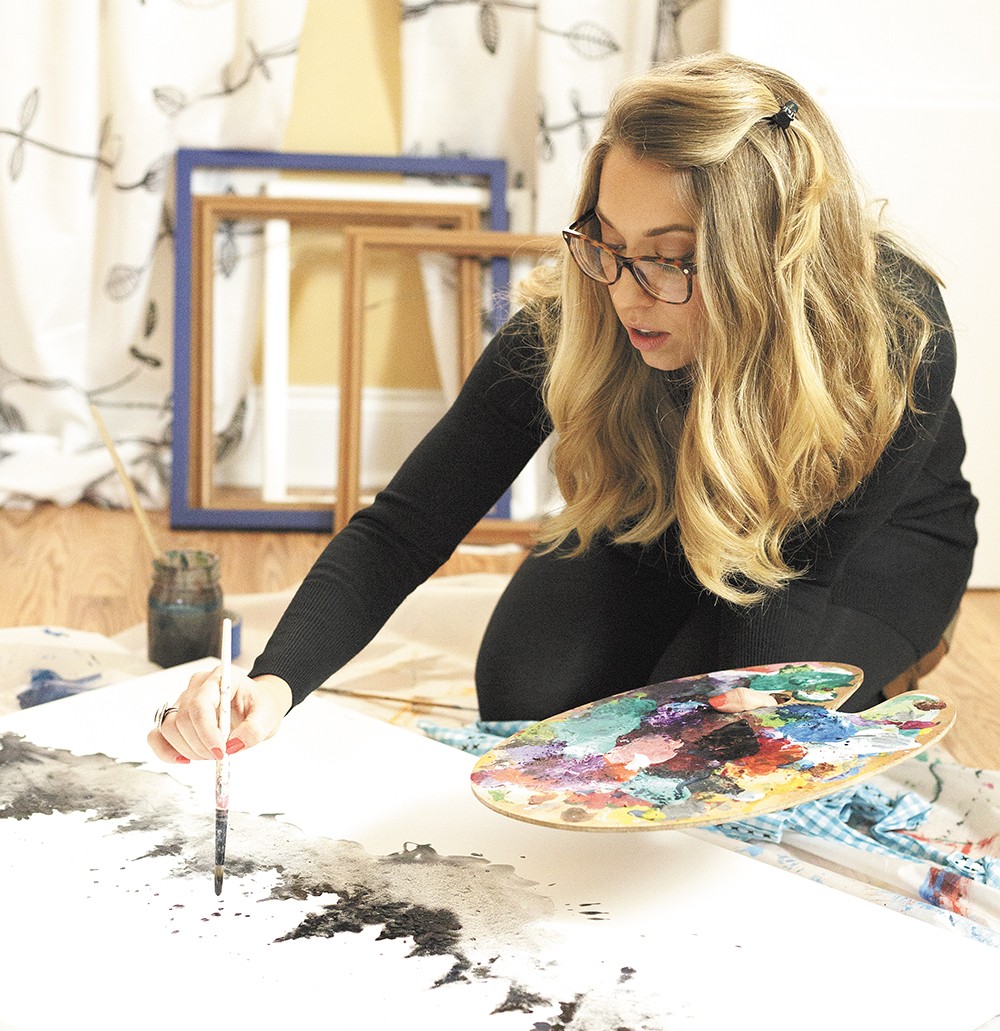 On Oct. 14, Tara Steinmetz broke 11,000 followers on Instagram. A month later, she was nearing 15,000.
One year into a move from the Portland area, the Spokane transplant's art career is taking off, even if few locals would identify her signature style at a glance. She's shown her work at a few events so far — two pieces hung at Terrain in October, and she had booths at the South Perry Street Fair and another outdoor show, 29th Avenue Artworks' Art on the Blacktop. She's also been invited to show her work in a solo exhibition at South Perry Pizza in January.
Still, most of Steinmetz's fans from around the world find her on Instagram, buying the original art she sells through her account, @taradawnart, on the social media app. Some even commission tattoo designs.
"I always talk about Instagram and social media, but that really keeps me motivated," she says from her home, tucked off a busy South Hill arterial and next door to the gallery where she showed and sold her work in August at Art on the Blacktop.
"I feel like, 'OK, these people are following me on here for art, so I want to keep them interested,'" she continues. "I never thought I would even get to 1,000 followers, but it's really humbling there are that many people who actually care to look at what I'm making."
When Steinmetz, 29, and her boyfriend moved into the house last year, they decided to use the bungalow's master bedroom as an art studio instead of sleeping quarters, taking advantage of the natural light from windows on three walls and a surplus of space. Steinmetz's mixed-media pieces cover the walls. Colorful abstract botanicals and impeccably symmetrical mandalas are dominant themes. She doesn't display much of her own work elsewhere in the house because she "gets sick of seeing it."