From INCA to Noma
From INCA to Noma
How an Inland Northwest Culinary Academy graduate landed an internship at one of the best restaurants in the world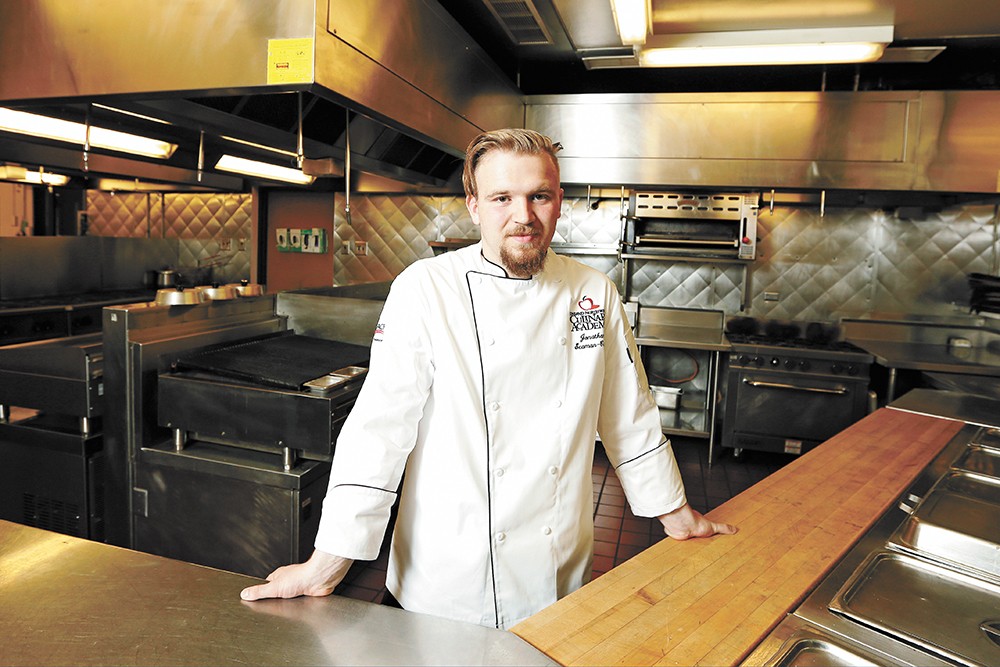 If you never ask, you'll never know.
That's the outlook Jonathan Seaman-Cwik, a student of Spokane Community College's Inland Northwest Culinary Academy (INCA), had when he applied for a post-graduate internship at one of the world's most esteemed restaurants: Noma, in Copenhagen, Denmark.
He flies out in mid-July to spend 15 weeks at the restaurant on a team of 30 culinary arts interns from around the world.
Noma, helmed by groundbreaking chef René Redzepi, is a two-star Michelin restaurant that's been named Best Restaurant in the World four times by Restaurant magazine. It first opened in 2003, but closed briefly in 2017 to relocate, reopening in February 2018. Noma is widely known for its creative re-envisioning of Nordic cuisine, highlighting hyperlocal, in-season and foraged ingredients on its daily 20-course tasting menus. New York Times food critic Pete Wells has described Noma as "rule-defying."
Seaman-Cwik, a 20-year-old Spokane native, defied routine in his own way when he applied earlier this year for internships at several of the best restaurants in the U.S. and the world, including Eleven Madison Park and Blue Hill in New York City, Alinea in Chicago, Canlis in Seattle and, of course, Noma.
"Noma I've been following since pretty much when they opened, and they are just, on a whole, different than anyone else. I thought I might as well just apply there," he says.
He emailed his application on a Monday, and was accepted by Friday.
When Seaman-Cwik told his classmates, instructors and his dad, Russell Seaman, executive chef at Dockside in Coeur d'Alene, some initially thought it might be a joke.
"I was flabbergasted. I couldn't believe it," says Curtis Smith, a chef-instructor at INCA. "When someone says 'I got an internship at the best restaurant in the world,' it doesn't compute. It's just amazing, and we're so proud of him. This will open up all kinds of doors."