They met online playing World of Warcraft while living across the country from each other, and just celebrated their first wedding anniversary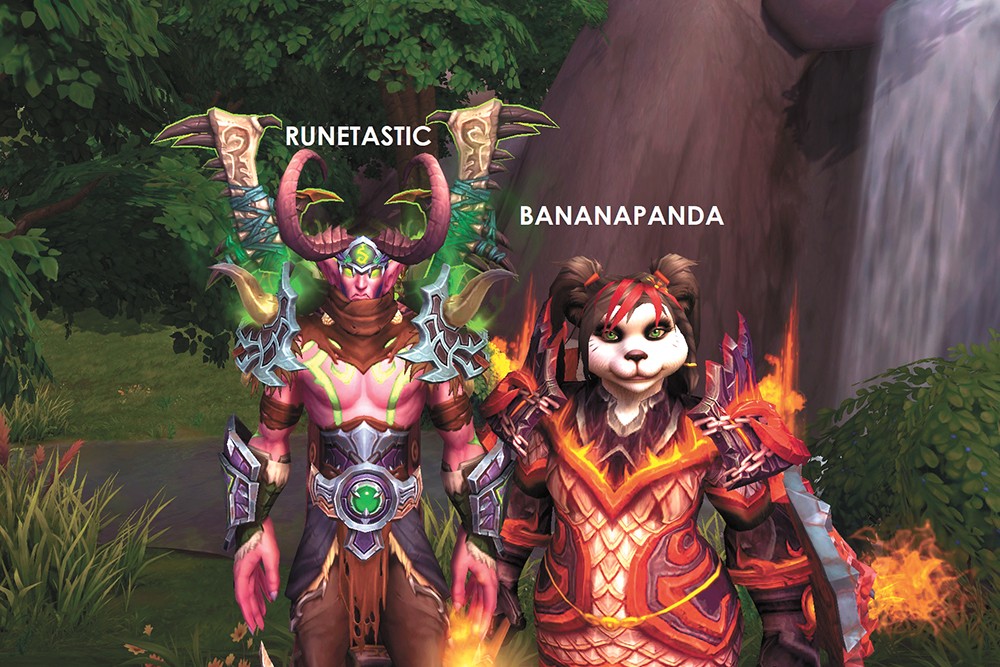 Amanda and Joshua Smolinsky first connected online, like so many modern couples do. But it wasn't through dating sites, apps or even social media.
Instead, the pair met while role playing as their digital avatars within the fantasy realms of World of Warcraft (WoW for short). Released in 2004, the game remains one of the best-selling of all time, and both Amanda, 29, and Josh, 37, have long been part of WoW's more than 5-million-strong player base. Amanda plays as a healer of the game's Pandaren race, a panda-inspired anthropomorphic being, while Josh is a beefy, Night Elf fighter.
"I actually transferred to the server that he was on, and I joined his guild and started raiding with them," Amanda recalls. "We kinda just started talking."
At the time, in April 2012, Amanda was living in Idaho and Josh was across the country in Kentucky.
"We would play late at night," Josh chimes in. "And why we connected with each other is we were always the only two online in the guild, we would be doing late night PvP [player-versus-player]."
Talking online via their headsets, on the phone and by text brought the two so close that a little more than a year after first meeting as WoW characters, the two decided to take a huge leap of faith. Josh moved to Spokane to be with Amanda. They'd never met in person, but deeply believed they'd be compatible after more than a year of long-distance communication.
"I was just like, 'Sell your furniture and I'll drive there and pack your stuff and you can move out here,'" Amanda says, smiling at Josh across the table from her in a Spokane Valley coffee shop.
"I drove by myself to Kentucky for two days," she adds.
When she arrived outside Josh's apartment in the early hours of the morning, he "swung the door open and hugged me. I felt like I knew him and it wasn't weird or anything. We packed up his car and my car and drove back here and have been together since."
The couple married on Jan. 27, 2018, in Las Vegas. Josh had proposed to Amanda a few months prior while they were at BlizzCon, the huge annual fan convention held by WoW'sdeveloper, Blizzard Entertainment.
"We still game together, and we still play WoW, funny enough," he says now. "Different guild, different server, but in the same room now."