Ascending Artist: Sarah Edwards
Ascending Artist: Sarah Edwards
Nature's endless bounty is the palette for this Spokane artist's creative collages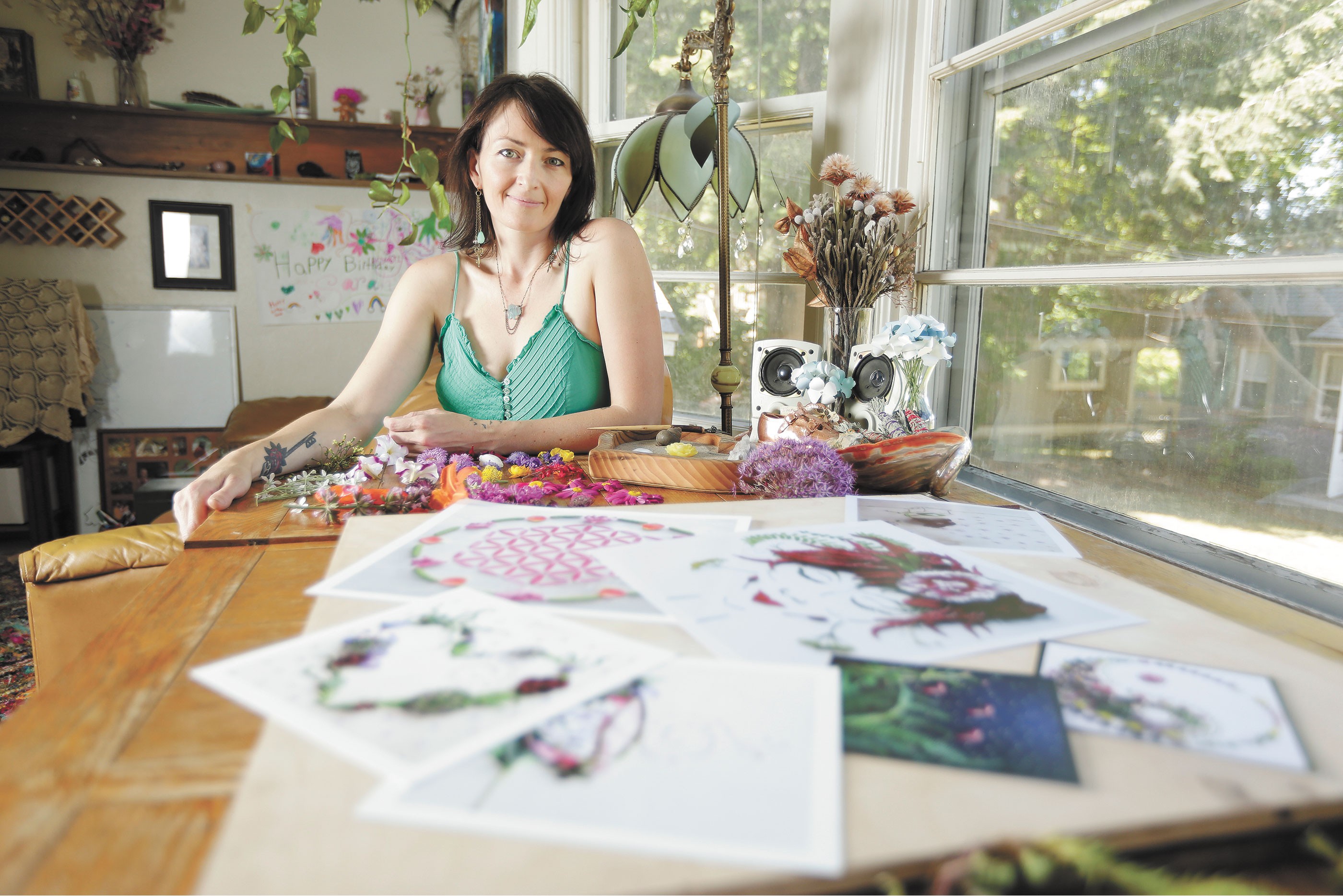 With a masterwort flower as its head and a cluster of tangerine-hued honeysuckle for fins, the tiny seahorse blooms to life.
Pieced together on Sarah Edwards' sunlit dining room table, the intricate collage of plant life is like a painting by Mother Nature herself; a collection of flora depicting one of her many fauna denizens. Narrow fern fronds and strands of succulents play the role of water plants in our seahorse's reef home. A spiral of yellow flowers from a weed growing in Edwards' yard form the tropical creature's curling tail.
After rising up from the ground to bloom and brighten our backyards, diverse florals plucked from the gardens of Edwards' friends and neighbors find a second life as the ultimate renewable art medium, becoming colorful, layered collages depicting animals, human faces, whimsical scenes and geometric patterns.
The previous day, she made a twisting snake of pink, purple and yellow buds. A few days before that, a butterfly; then, a spiral pattern from both wild and cultivated flowers placed atop the etched concrete outside the Spokane Yoga Shala studio.
"I love to make stuff outside for the sake of leaving it there, and other people might come along and see it," she says about her art. "I felt like I was pretty connected to the Earth before doing this, but feel like I've deepened my connection very much through this process, and that is something I like sharing with other people."