Ascending Artist: Brittany Stodgell
Ascending Artist: Brittany Stodgell
A wealth of projects and ideas pushes this busy Spokane artist to create beautiful work at the zero hour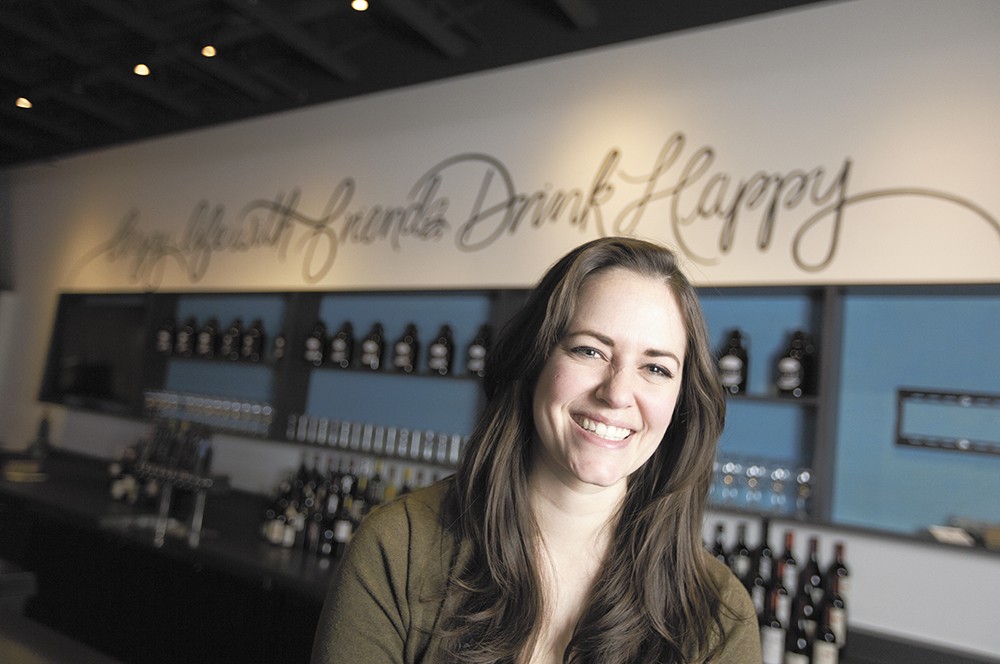 Procrastination is Brittany Stodgell's incentive for inspiration.
It's what drove her to stay up through the night before a solo art show at the start of the year and paint — from start to finish — a 5-foot-by-2-foot acrylic piece. It's why she created a series of watercolors using a technique she'd never used before, just hours before an evening First Friday event in March. The 29-year-old artist followed a similar timeline leading up to the submission deadline for 2013's Terrain, the popular, one-night arts showcase held in October.
"Procrastination is my best friend," Stodgell says, laughing. "It's stressful, but it forces me to create. When I have a deadline that's months away, I come up with too many ideas instead of focusing on one. But when I have a hard deadline, I can sit and focus on one idea and get everything done."
Her other weakness? Not saying no.
"When people offer projects, I usually have to tell them, 'OK, but I have these things in my personal pipeline,'" she says.
As she was settling into a new job last month, as a graphic designer at downtown firm Propaganda Creative, Stodgell agreed to personally design posters at low or no cost for the recent Startup Weekend Spokane and the 50 Hour Slam Audience Choice film screening. In addition, she was working on another project to hand-letter phrases onto the walls of newly opened Nectar Wine and Beer in Kendall Yards.